Improved text rendering for Prenton
Making sure web fonts render well is important to us here at Typekit. Earlier this year we released the Prenton family from BluHead studio, a humanist sans-serif type family that also offers Condensed, Ultra Condensed, and Display styles.
Today, we have great news. While we'll continue to serve most of Prenton's extended family with PostScript outlines for great display rendering, its eight text styles have been manually TrueType hinted to render well at text sizes in Windows browsers. If you already use Prenton, just republish your kits to receive the latest files.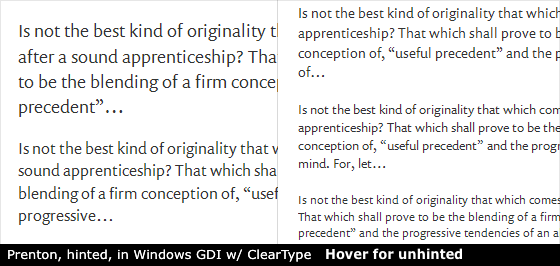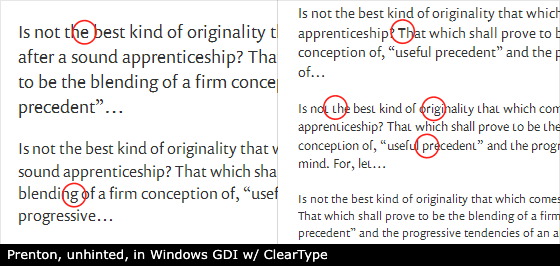 As we've said before, TrueType hinting is one of many ways that we optimize fonts for the web. If you'd like to know more, our resident type maker Tim Ahrens has published the first post in a new series on optimizing fonts for the web. Stick around, subscribe to our RSS feed, and follow @Typekit on Twitter to be notified as we publish each post in the series.