Making Faces film screening: San Francisco, October 4th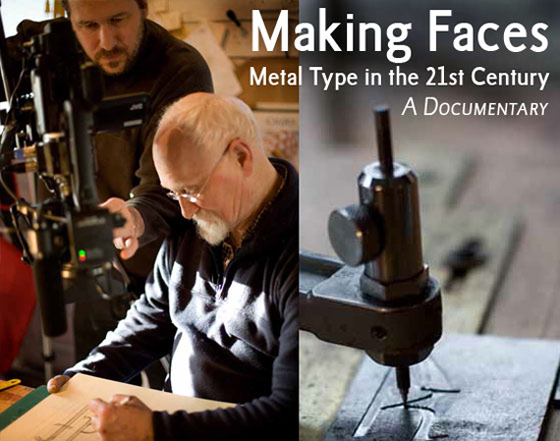 Join us at Typekit's headquarters in the Mission for a screening of Making Faces, Richard Kegler's documentary of late graphic artist and type designer, Jim Rimmer. The film documents the creation of a new typeface from the preliminary sketches through the cutting and casting of a single letter.
Tickets are on sale now and include two free drinks. If you are unable to make it to San Francisco, you can also make a donation to support the film. In addition, we're looking for a couple of volunteers to help at the event; volunteers will receive free admission, a letterpress poster, and a copy of the documentary. Drop a line to Libby Nicholaou if you are interested in volunteering. We hope to see you there!
PS: All proceeds from the screening go to the filmmakers.