Typekit Platform brings type to more applications everywhere
We launched Typekit Platform last fall with the aim of enabling typographic control in even more applications and services, and wanted to take the opportunity to profile a few of our external partners. We're really excited to see how this is taking off — and would love to welcome more!
Typography Insight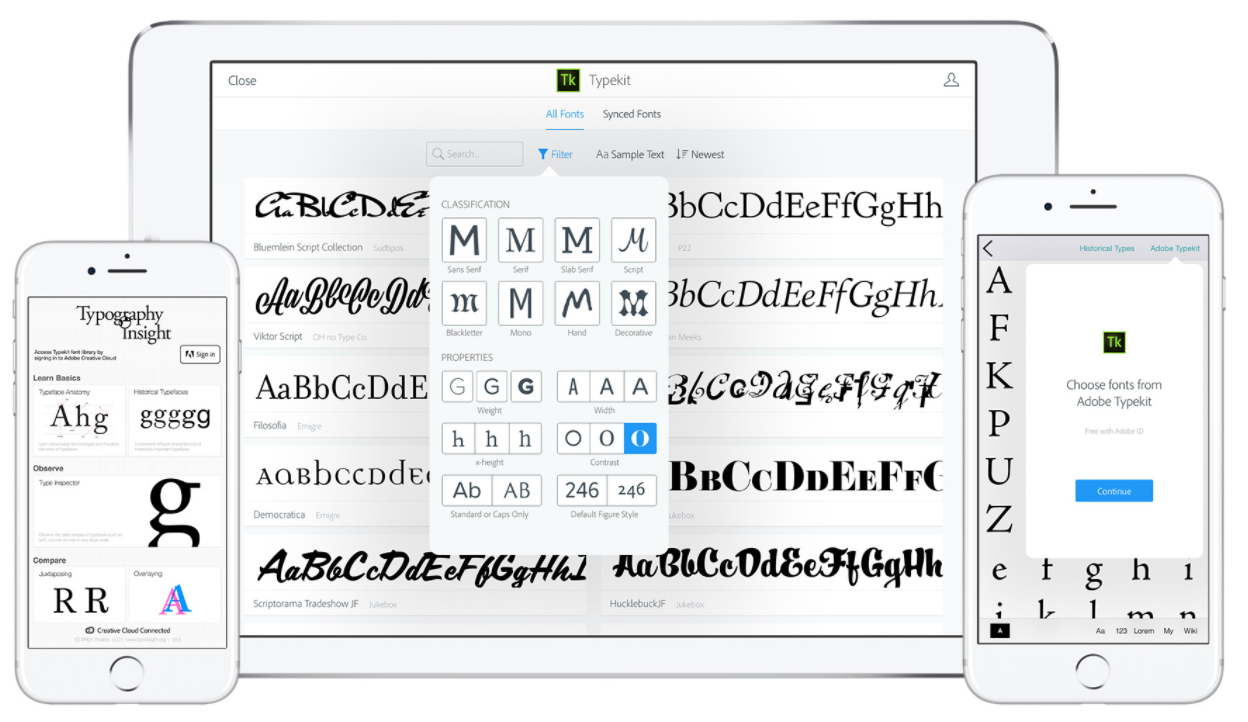 Designed and built by Dong Yoon Park, Typography Insight teaches about letter shapes in a fun and visually stunning way. It features direct overlays to compare typefaces directly, side-by-side juxtaposition, and other exercises to break down the many elements of typeface anatomy. The app uses Adobe's Creative SDK to access Typekit's library of fonts, so people can make some really informed decisions about which fonts they'd like to sync for projects — or just use it as a tool for learning about type. We're thrilled either way.
Learn more about Adobe CSDK, which can be hooked into Typekit in addition to many other Adobe apps and services.
Typeshift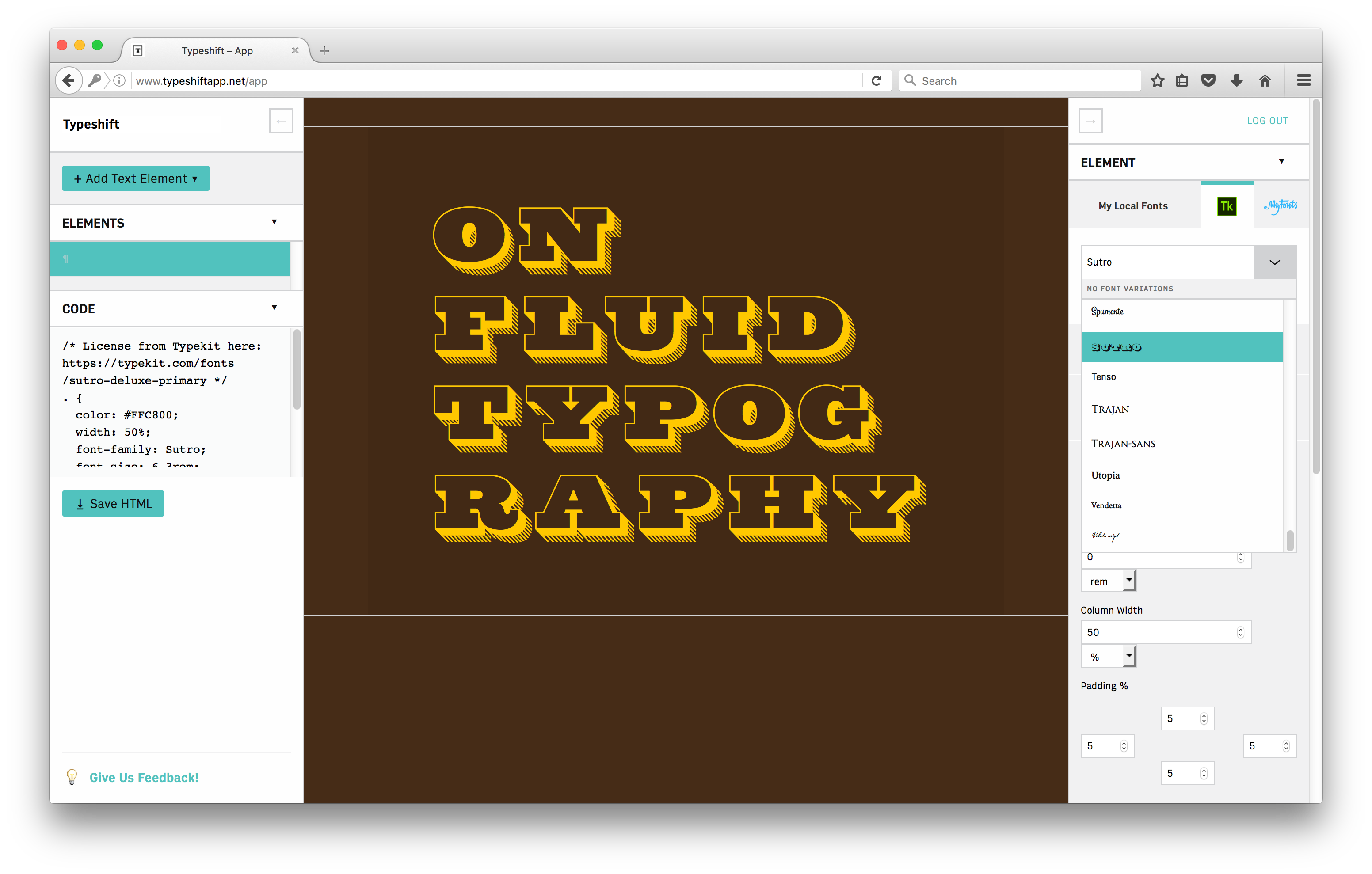 The typesetting web app Typeshift has been an integration partner even before we formally launched Platform. With the integration in place, you can choose fonts from the Typekit library to try out in different layouts — a great way to develop ideas for your visual composition, and it's a cinch to convert your work into code and make it (digital) reality.
UXPin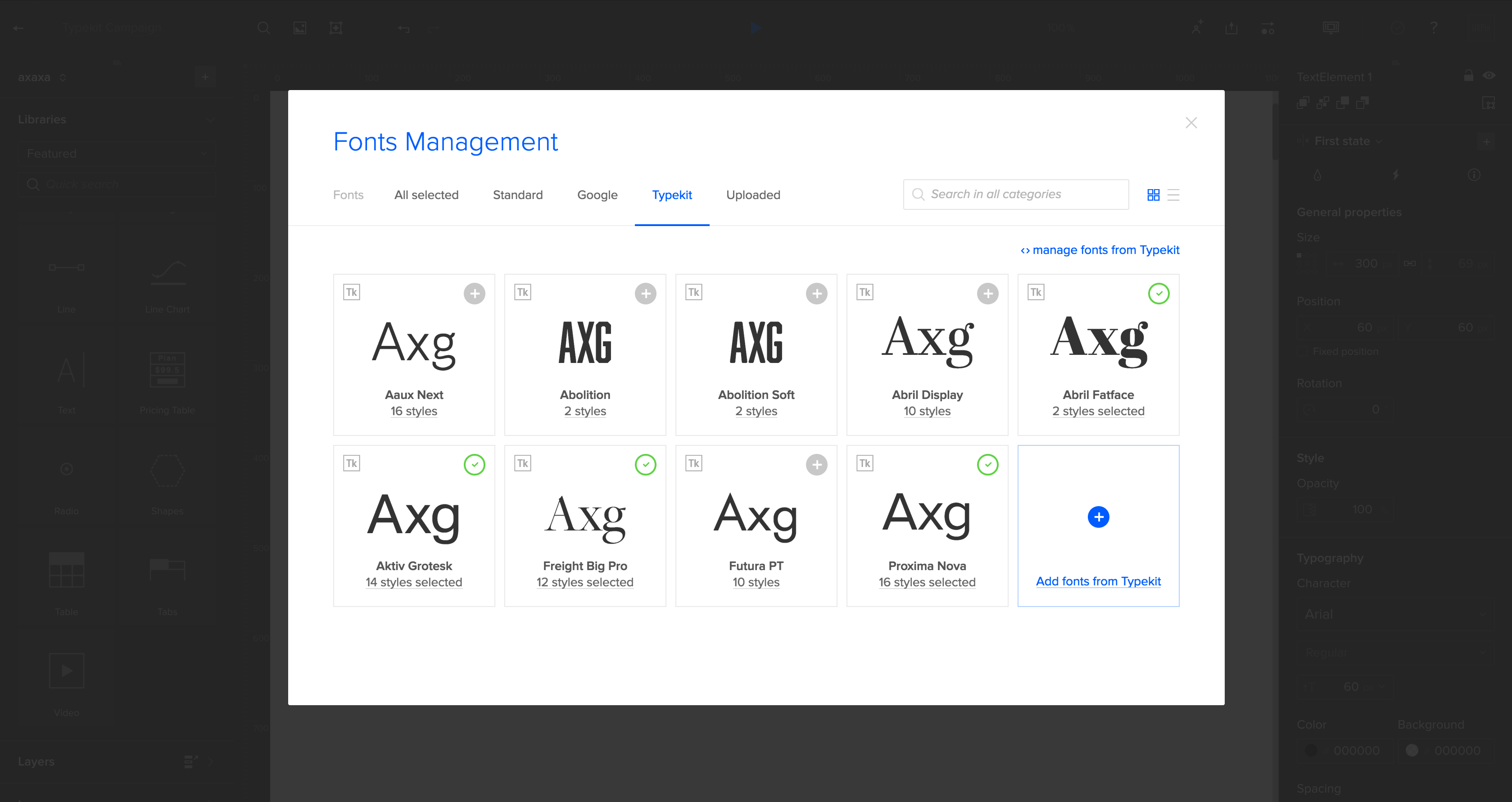 We've written before about how important type choice is for UI, and so we were delighted to see the collaborative design platform UXPin use Typekit Platform to build in thoughtful typographic controls for UI designers. We welcomed them as an integration partner last December.
Think your app could benefit from Typekit integration? Drop us a note at support+partners@typekit.com, or jump right in with our resources on Adobe.io.