Type@Paris: Apply now for five intensive weeks of type design
If you're ready to dig in to type design in a hands-on, intensive setting — and you're game to spend five weeks in Paris — you've got about 48 hours to pull together your application for Type@Paris this summer. Applications are due by April 1.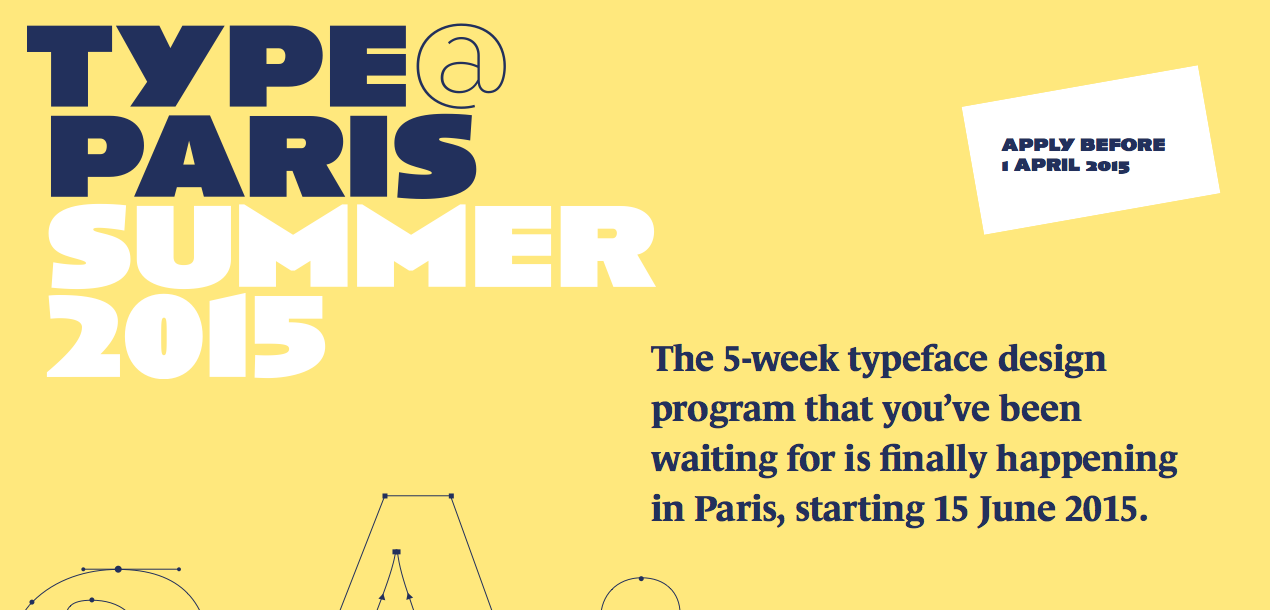 The Type@Paris program begins on June 15, and its instructors include Jean François Porchez, Mathieu Réguer, and Malou Verlomme as the core team to guide students through five weeks of learning type design from top to bottom. The total program comprises a remarkable 160 hours of instruction.
Beyond the core team of instructors, weekly guest critics will be invited to review the work of the participants. These will be typographers and type designers with considerable experience in the industry, including Erik Spiekermann and Nadine Chahine. We'll be sponsoring five evening lectures during the program, where these guests can share more of their work and perspective.
This is going to be a one-of-a-kind experience for participants, and it's the first time a program like this has come to Paris. Apply while there's still time!