An Event Apart Seattle: Typekit Studio & Tim Brown
If you're getting ready for Day One of talks at An Event Apart Seattle, we are looking forward to seeing you!
In a last-minute speaking swap, our own Tim Brown will be taking the stage at 11:30 Monday (today!) to present on typesetting body text. (Specifically, typesetting body text "Like a Pirate Jedi with a DeLorean"… as though there were any other way to typeset body text.)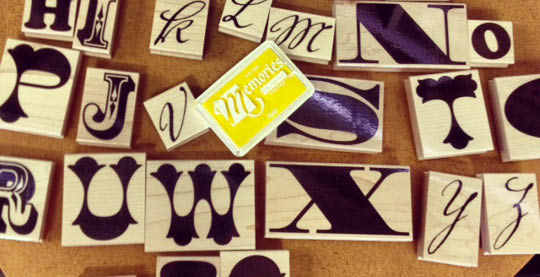 Today and tomorrow, you can also join us between sessions at the Typekit stamping studio. We'll have plenty of ink, paper, and letters for you to play with, and you can take your masterpiece home as a souvenir.