Adobe Bengali: An innovative, new Bengali type design
Today we are pleased to announce the release of the latest addition to our Indian fonts program. Adobe Bengali was designed by Neelakash Kshetrimayum, with Indian fonts expert Fiona Ross consulting on the design. The Adobe Bengali fonts are available via sync to paid Creative Cloud subscribers.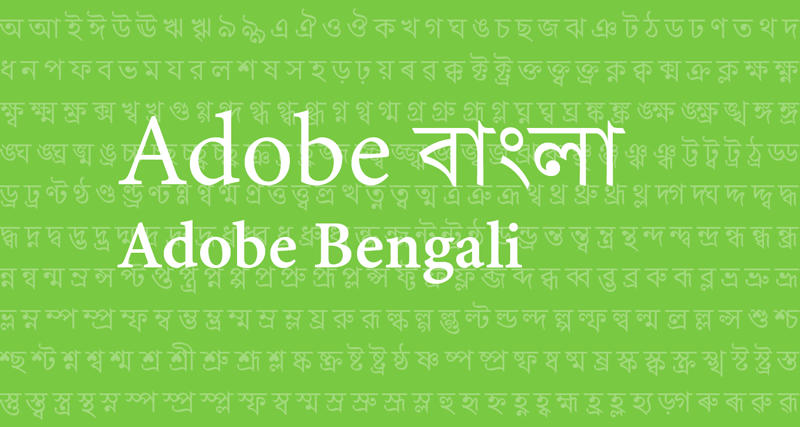 We were lucky to find Neel for this work, as he is a native Bengali reader and a trained typeface designer. Having received his Masters degree with distinction from the University of Reading program, Neel came highly recommended to us by his instructors as well as by his student typeface project, Frijky, which featured an exquisite, original Bengali design.
As with Adobe's other Brahmic fonts, the brief for the design of Adobe Bengali was to harmonize with Adobe Devanagari, both in terms of apparent size and style. This can be seen in the general proportions of the Bengali letters, as well as in design details such as the slight flaring of exit strokes. The primary intended usage — for printed outputs, particularly continuous text settings — guided the design direction. In an interview with 8 Faces magazine, Fiona characterized the resulting design as "well-crafted [with] well-proportioned energetic typeforms that owe much to the decorative calligraphic tradition."
It has been our pleasure to work closely with Fiona on all of our preceding Brahmic fonts projects. My excitement has been particularly keen in having her oversight on the development of a new Bengali design, as she has played a large part in the development of Bengali type design since she began her tenure at Linotype in 1978, and she has literally "written the book" on Bengali type technology and design: The Printed Bengali Character and Its Evolution. All of this is not to say that Neel needed much guidance in designing for Bengali; but his considerable design skill combined with Fiona's eye for detail has resulted in a highly sophisticated typeface for one of the most beautiful writing systems in the world.
Fiona spoke on her perception of the significance of Adobe Bengali in a 2014 interview: "Adobe Bengali is going to add a new voice, which is very much needed," she said. "It's hard to overestimate the importance that something like that has. … [Bengali is] not a minority script; it has over 300 million speakers."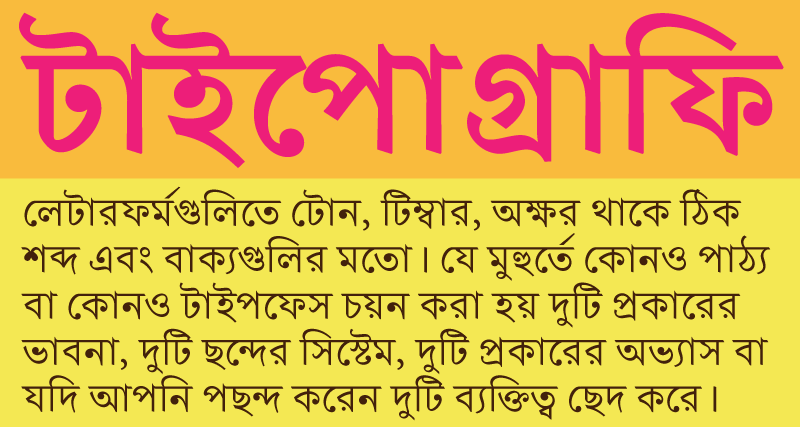 We hope that the Adobe Bengali design will be a welcome addition to the existing canon of digital Bengali fonts. If you have any questions about using Adobe Bengali in your work, feel free to send an email our way at support@typekit.com and we'll be happy to help.