Introducing Typekit Practice
Fonts are great, but using them well can be hard. Volumes have been written about typography, yet every good designer will say there are no rules; there is no magic formula for success. Typography simply takes practice. Typography is a practice.
So today, we're launching a new website: Typekit Practice, a place where novices and experts alike can hone their typographic skills. We hope it will help students learn, help teachers teach, and help professionals stay sharp.
Let me show you around.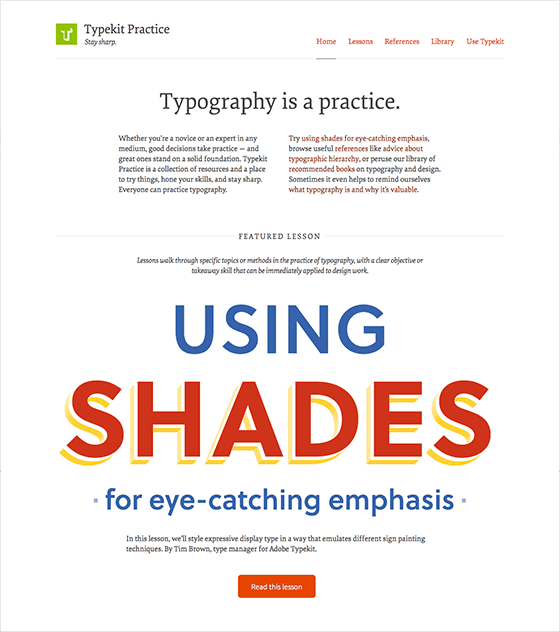 Lessons walk through specific topics or methods in the practice of typography, with a clear objective or takeaway skill that can be immediately applied to design work. Our first lesson is about using shades for eye-catching emphasis.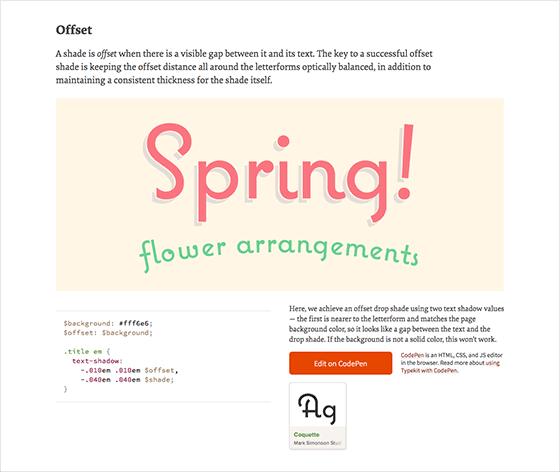 An example in a lesson.
Readers can study the examples by editing code, and the lesson concludes by suggesting next steps. Lessons stand on a foundation of references to articles, blog posts, books, websites, talks, and other solid resources.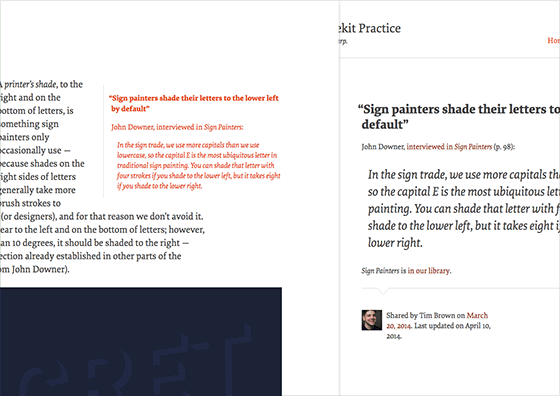 A reference in a lesson (left) and at its own URL (right).
For example, John Downer explains why sign painters shade letters to the lower left, Nick Cox reviews Typofonderie's Ambroise, and Typekit's own David Demaree ruminates on Hi-DPI typography. We're working hard to accurately cite the sources of references, so that readers have a starting point for further research.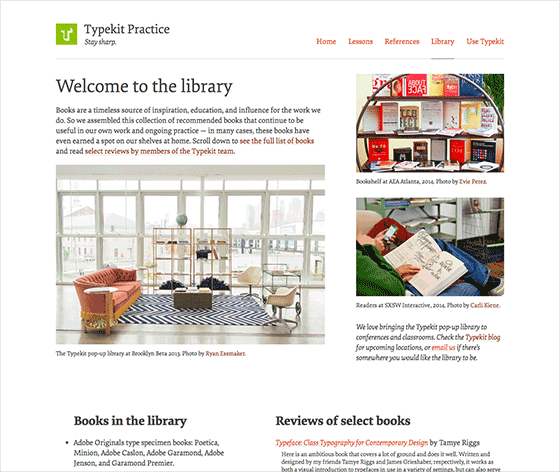 The pop-up library.
Finally, the Typekit pop-up library now has a permanent home on the web. Our collection has steadily grown since we introduced this traveling set of recommended books last fall. These books are excellent resources to reference and build upon, so it makes sense that the complete list of books and reviews by members of our team are part of Typekit Practice.
We have lots of ideas for Typekit Practice, plus an extraordinary group of authors and teachers helping us think up valuable lessons and make good references. Come practice with us.