Sites We Like: Celebrate the Mac & Chromeography
This week, we're all about weighty design: from old computers to even older automobiles. Get ready to do a little time traveling.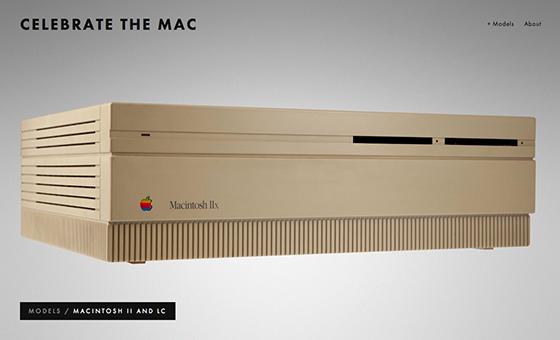 Celebrate the Mac will be a nostalgic trip for a lot of us. In honor of the 30th anniversary of the Macintosh, Jonathan Zufi features a selection from his huge collection of Mac-specific photography, paired with a few details about the machines Apple has released over the past three decades. Headings and navigation are set in Futura PT, whose clean geometric shapes are a natural match for a company known for its simple design elegance. Body text is in Proxima Nova, feeling exceptionally light here thanks to the wide spacing.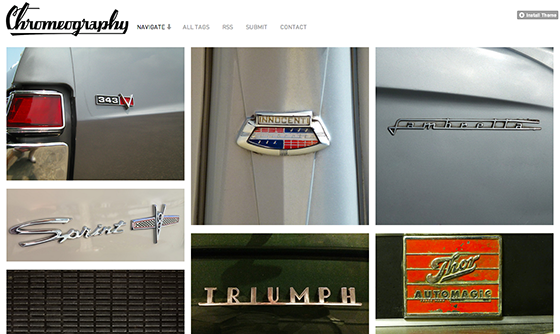 We could spend hours poring over the beautiful and endlessly varied designs featured on Chromeography, a site that exists "in praise of the chrome logos and lettering affixed to vintage automobiles and electric appliances." The site was built by author and type critic Stephen Coles, whose strong taste for type is evident in the tagging methodology, including categories for "Swash" and "Baseline connection." All text on the site is set in FF DIN Round, whose soft edges are a great counterpart to all the shiny chrome, as well as the sharp angles on the hand-lettered Chromeography logo.
That's it for this week; share sites you like in the comments!