Sites We Like: Molly & Me Pecans, 25 Mile, & Kobia
Do you know where your food comes from? This week, we're getting up close to a few sources, beginning with dessert (as one does) and working all the way down to the raw ingredients.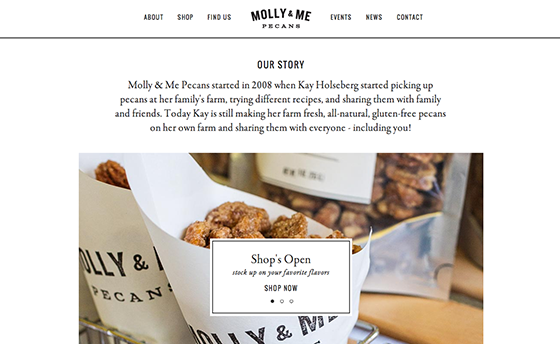 The homepage of Molly & Me Pecans wastes no time getting to the goods: a close-up image of crispy sugared pecans shows you exactly what you're in store for. We're sold. Garamond Premier and Garamond Premier Display show off their classic seriffed characters for the body copy on the site, with generous line spacing adding to the laid-back feel. The sans serif headers are set in Oswald.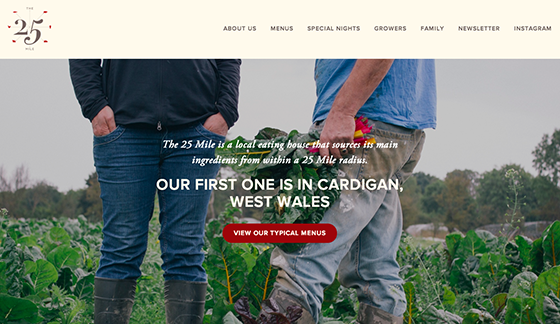 Champions of locally-sourced food, the crew at 25th Mile has some pretty impressive menus over on their beautifully photo-filled website, and something called "Tuesday Treat Night" that we could definitely get behind. Adobe Garamond is used in the thoughtful body copy, and Proxima Nova appears as an unobtrusive counterpart in navigation and other headers.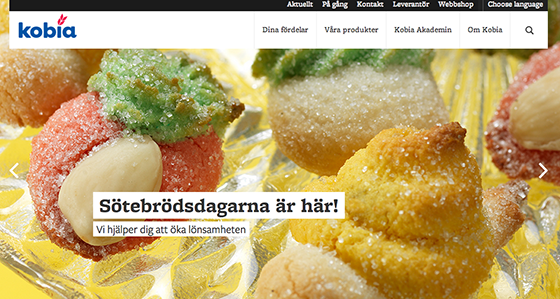 Kobia is a bakery supply wholesaler based in Sweden, providing flour, marzipan (did you know there are marzipan factories?), and other confections to bakers throughout northern Europe. The site is in both English and Swedish, and looks great in either. We love Freight Micro in the headings; it has so much character, and feels warm compared to a lot of other serif headers. Freight Sans is a natural counterpart, used in subheads and body text.
That's it for this week; share sites you like in the comments!