Sites We Like: Space Toads
We've just got one site to share this week, and you'll soon understand why. If you're on a deadline today, you might want to attend to that before reading the rest of this post.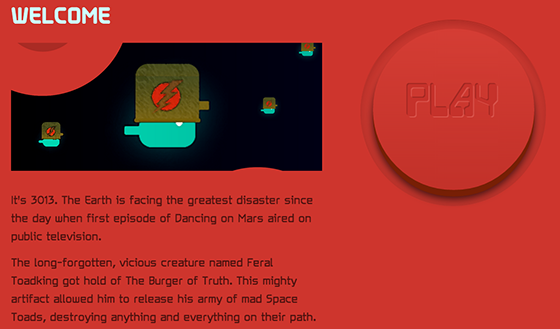 That's right, Space Toads are invading, and it is your job to defend Earth! We don't quite follow the backstory ("Burger of Truth"?) but we're having too much fun to care.
The game was built by Luke Snopkiewicz, who proudly informed us that he used Typekit fonts throughout the entire site and—get this—in the game itself. Yup. He writes, "During gameplay, actual Typekit fonts are used within the canvas element (Canvas 2d rendering)—being moved, faded out, resized."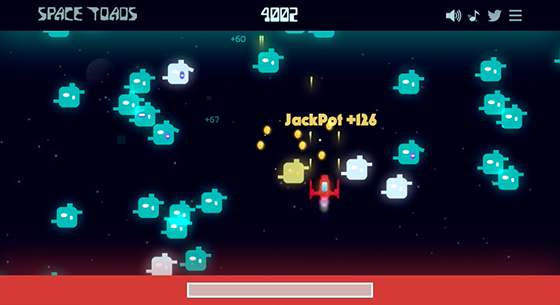 Calculator-inspired Xenara appears for most of the text on the website, with wildcard BD Geminis giving the logo and many of the in-game elements a classic sci-fi aesthetic. Mostra Nuova and Peachy Keen appear in gameplay as well—look closely.
"I don't think you see Typekit used like this every day," writes Luke. No, we really don't.
Our Space Toads champ here at Typekit is Christopher Slye with a score of 90,931. Let us know in the comments if you can beat his score—or, as always, if you have other sites to recommend.