Sites We Like: Mt. Hood Territory, Visit El Paso, Visit Bruges, & Escape Flight
Wouldn't you agree that it's a good time of year for a vacation? In this week's sites we like, we've found a few fun places to visit—and are delighted to see some of our hosted fonts there, too.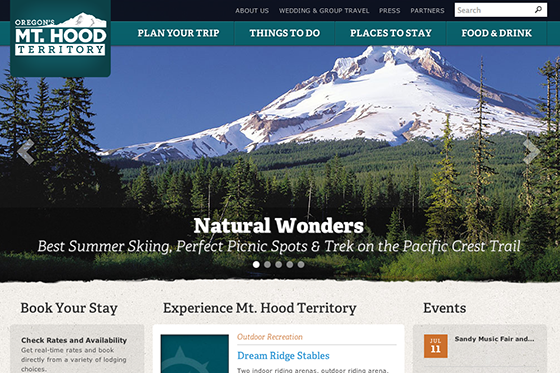 Whether or not you're familiar with Clackamas County, Oregon, you've likely heard of Mt. Hood, the volcanic peak gracing the background of many Portland cityscapes. The county, branded "Mt. Hood Territory," has a lively website maintained by the local tourism office, featuring friendly and approachable Adelle for the lead copy—and, of course, plenty of inspiring photos of their namesake mountain.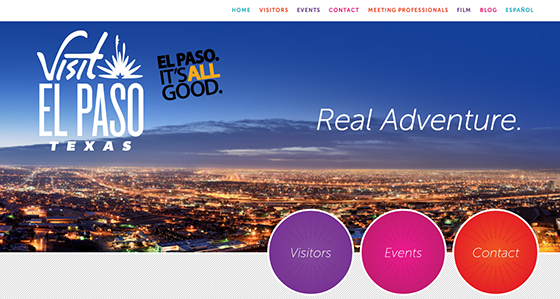 The vibrant Visit El Paso website makes a compelling case on behalf of the historic Texas city, with ample resources for visitors and a packed calendar of local events. Museo Sans is a great typographic choice here—versatile and high-contrast, it works nicely against the color splashes throughout the site design, creating an inviting, fun page.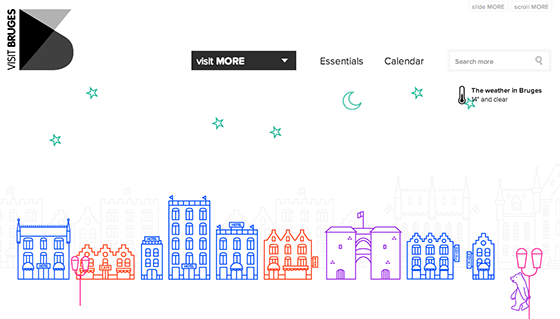 If visiting Bruges in real life is anything near as fun as playing with the animation on the Visit Bruges website, then it's a city well worth a visit. Proxima Nova Soft and Alt Condensed feature in the type here, and the site content is organized neatly into thematic areas, getting you quickly to the corners of town that most pique your interest.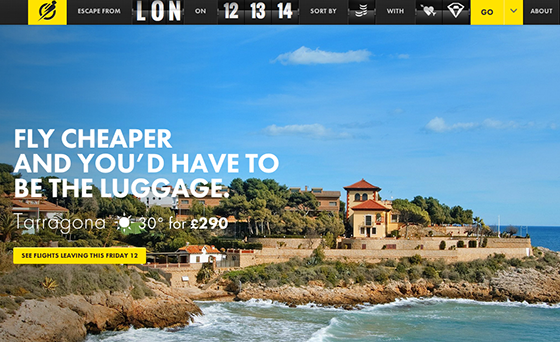 Indecisive? Live in London? Escape Flight is made for the last-minute weekend traveler, and though it's currently limited in scope, it's already an inspiring resource for planning a quick trip out of town. Type is mostly set in classic Futura PT, with additional navigation and messaging in PT Sans—two attractive sans-serifs that travel with grace.
That's it for this week's sites; share sites you like in the comments!