Boosting our font searches with OpenSearch support
We're making it easier than ever to search typekit.com for fonts by adding OpenSearch support to our homepage. Now you can add Typekit search functionality directly in your browser and search for fonts from anywhere, not just the Typekit search box (though it'll still be there on our Fonts page).
OpenSearch works in slightly different ways for each browser. If you're on Firefox, visit typekit.com, click on the search engine icon in the address bar, and you should see the option to 'Add Typekit.' Once added, you can use this option to search directly for fonts by name on Typekit.
In Chrome, just type 'typekit.com' in the address bar, and a note will appear on the right side of the bar, prompting you to press tab to search.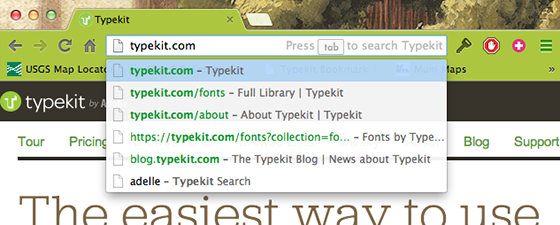 Press tab, and then proceed to search for font names directly from the converted address bar.

The results page will feature fonts matching your search terms, as well as any matching lists or articles from the blog.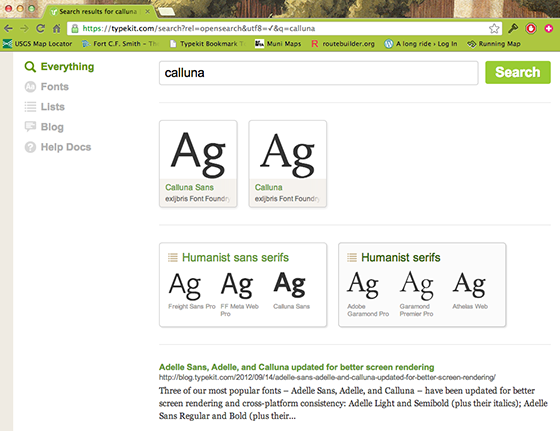 Thanks to our engineer Nelson Crespo for pulling this together!