Sites we like: Denny's, Kickin' Chicken, Food Sense, and Lagar de Costa
Fast food, plant food, and a good bottle of wine in this week's sites we like.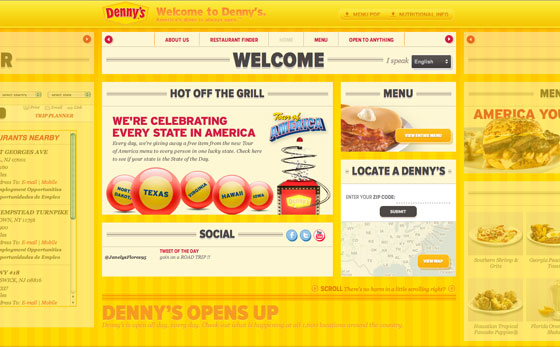 Everyone's favorite late night coffee and pancake spot is made that much better by Mark Simonson's Proxima Nova. Denny's uses the regular and condensed versions in a convincing trompe l'oeils of a trifold menu. Note the relief shadow on the headings.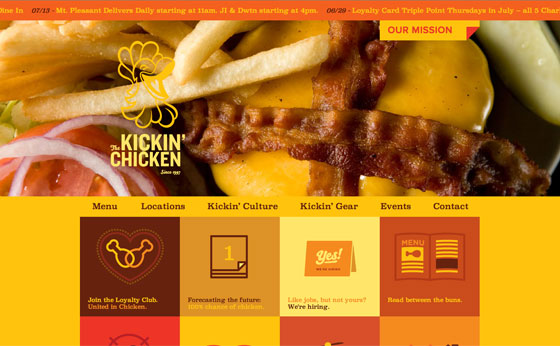 The Kickin' Chicken pairs Bello's curves with Superclarendon's chunky serifs. Superclarendon's quirky design is the perfect voice for Kickin' Chicken's cheeky copy.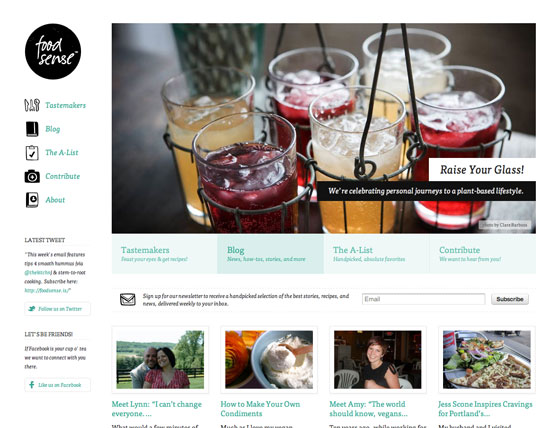 Elsewhere, Food Sense promotes plant eating with resources, recipes, and a curated list of vegan-friendly vendors. FF Tisa serves as headline and body text, communicating effortlessness and clarity. The handwritten logotype is similarly lovely.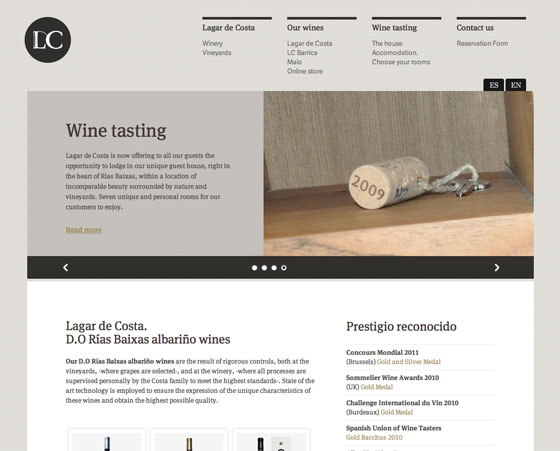 And last but not least, Lagar de Costa is a vineyard in Pontevedra. FF Meta Serif shows off its classy side for the refined palette and spacious layout.
That's it for this week; share sites that you like in the comments!