Featured site: GigaOm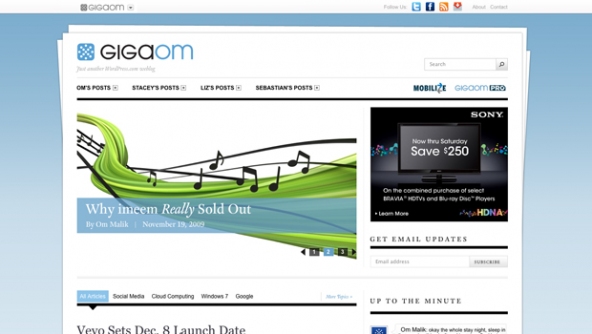 Designers are getting excited about web fonts for lots of reasons. Not only do they have more choice, but web design can start to have some of the typographic power print designers have long enjoyed. Those who make their living producing content have been waiting for this opportunity for quite some time.
That's why we're so happy to be providing fonts for the newly redesigned GigaOm. As founder Om Malik wrote in his introductory post, "What we've tried to do is strike a fine balance between what is a blog and what would be an online magazine." To support this goal, they've made changes to how their content is structured, as well as focusing on legibility and typography. The new design makes use of a beautiful serif font, FF Clifford, specially licensed from FontFont and served through the Typekit service.
GigaOm offers news, analysis and opinions on Web 2.0 startups and new technologies, and is one of the top 50 blogs in the world. Were excited to power a site of this size, as well as explore yet another new licensing model. We'll be bringing many more fonts to the web soon, both through our library and via custom licensing. Let us know if can help with your next project.