Featured Site: The New York Times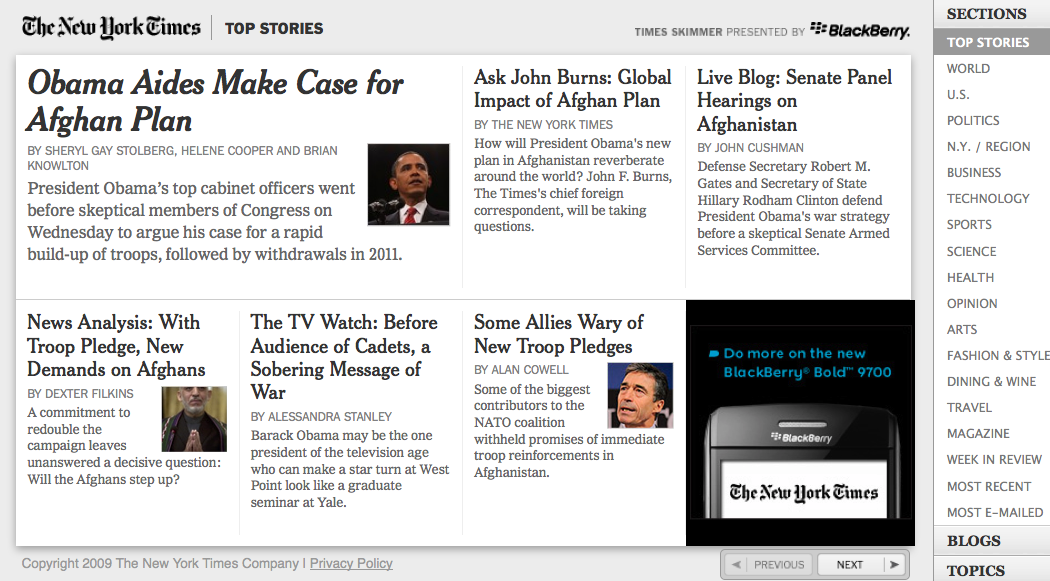 It's hard to argue with the rich typographic tradition of the New York Times. For over 150 years, the paper has defined the look and feel of news and created an unrivaled journalistic standard. We're proud to help bring that tradition to the web with today's launch of the Times Skimmer, featuring the paper's renowned typefaces Cheltenham and Franklin — optimized and served via Typekit.
The application is an alternative interface to the remarkable content on NYTimes.com, offering users the ability to flip though the site's sections and quickly pull up articles. The Times blogs are also available, as are topic views such as swine flu, global warming, and — of course — bacon.
Besides being a great user experience, the Skimmer is also an example of a smart web app. Lead developer Andre Behrens told us he made use of many HTML5 features in the browsers that support them, including off-line storage for speedier loading and visual effects like CSS transitions.
It's great to see all these cutting-edge features blended with traditional typography.