Type@Cooper West's 2018 Lectures
Now in its third year, the Type@Cooper West lecture series returns to the Koret Auditorium at the San Francisco Public Library Main Branch (100 Larkin Street) on February 13 with another excellent lineup.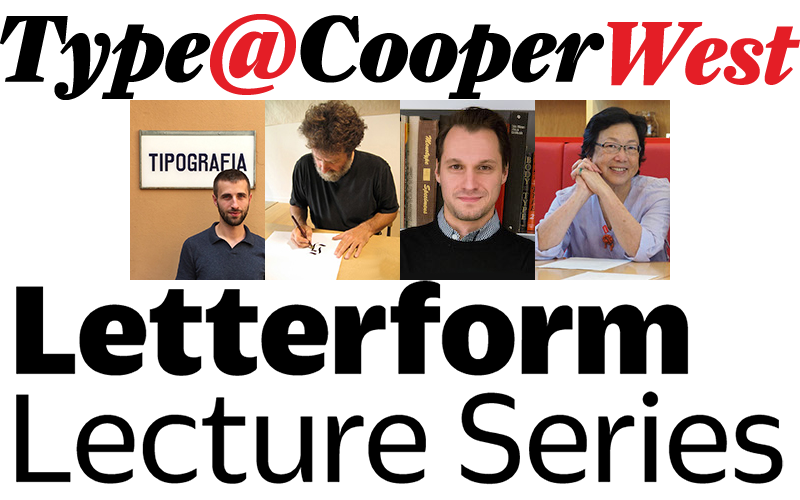 Loïc Sander will present "Didot, the Genesis of Style" as the 2018 season opener. Also on deck for the winter lectures:
Typekit is pleased to sponsor this free series. You can watch videos of past lectures here.
Type@Cooper West Workshops
In addition to the lecture series, Type@Cooper West is once again running public workshops for those who want to further expand upon their typographic skills.
Weekend workshops in the coming months include:
Additionally, there are some evening programs for those who like to cap their days in the type classroom: