Join us at TypeThursday SF this winter
After launching last fall, TypeThursday's San Francisco chapter has gained a strong following and kicks off its 2017 meetups next week on Thursday, January 19 from 6–8 p.m. at the San Francisco Center for the Book.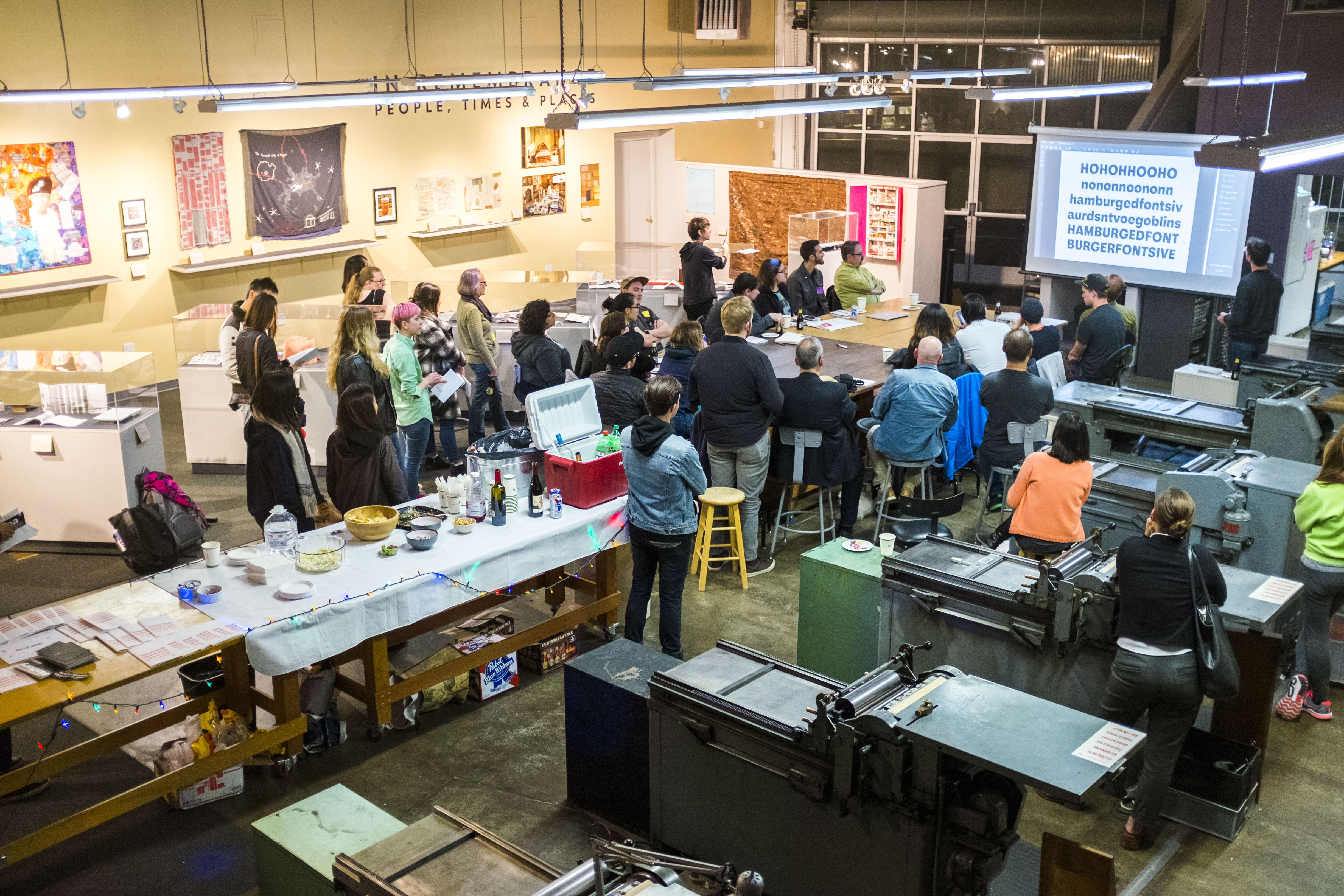 Photo Credit: Tad Wagner
If you're working on your own type designs, hand-lettering projects, or type-centric graphics, bring them by for friendly feedback from others in the community. Or just stop by to learn more about type and the people who use it.
You can register for next week's event here. Use the code metoo to save 20% on admission.
Make sure to mark your calendars for the other upcoming meetups on February 16th, March 9th, and April 20th.
We'll be providing food and libations for each gathering. We hope to see you there!