Premier Japanese type foundry Morisawa joins Typekit
We're delighted to announce that Morisawa, the premier type foundry in Japan, is our newest foundry partner to join the Typekit library. Morisawa represents the industry standard for Japanese typesetting, and we couldn't be prouder of this collaboration, which will put dozens of quality Japanese fonts within immediate reach of anyone using Typekit and Creative Cloud.
With roots in the Japanese phototypesetting industry, Morisawa began to gain serious traction in the font development business during the 1970s, as it dedicated more of their staff towards improving and expanding their typefaces. They also positioned themselves strategically during this time by embracing digital typesetting technology to build their master font database. The effort paid off enormously, as their typefaces gained a reputation for consistency in a graphic design environment that had begun to embrace desktop publishing.
Adobe's relationship with Morisawa dates back to 1987, with the initiative to license Japanese fonts for PostScript. Morisawa fonts were the first Japanese fonts available on PostScript printers, which went a long way to establish the foundry as the go-to for desktop publishing.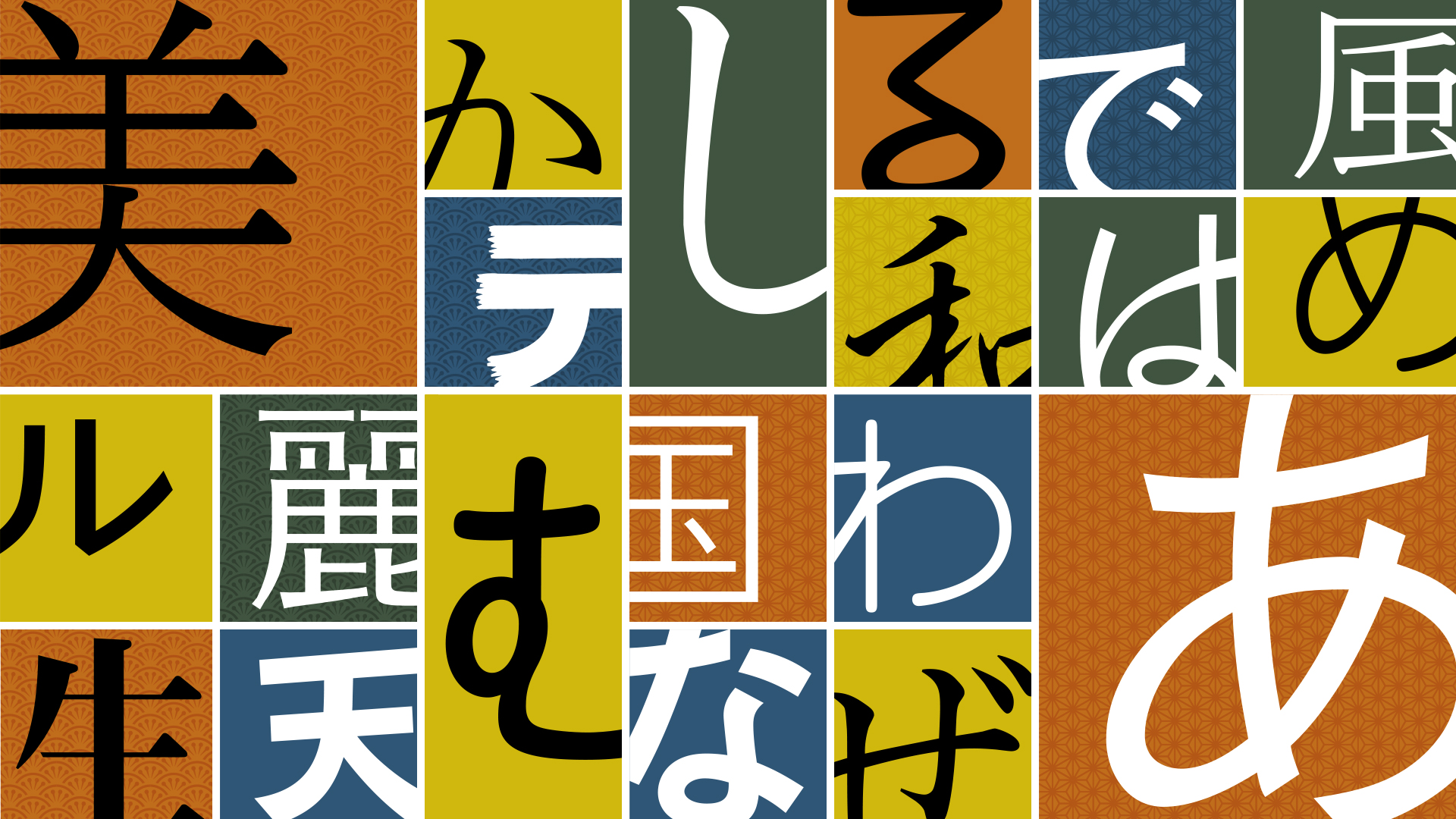 Akihiko Morisawa, President and CEO of Morisawa, commented in the company's press release, "I am excited by the prospects of this collaboration, which will make it possible for creators around the world to use our fonts – long the choice of Japanese creative professionals – via Typekit on the Adobe Creative Cloud, the world's most trusted design platform."
Morisawa's fonts have traditionally been difficult to find outside of Japan, which presents a challenge to designers working with Japanese content. While we launched our Japanese UI earlier this year with a collection of Japanese fonts from Adobe, the fonts we're adding from Morisawa (and their subsidiary TypeBank) will expand significantly on this. We'll even be adding new Japanese type classifications to the Japanese browse UI, like UD for situations where readability is crucial and Newspaper for tight spacing contexts.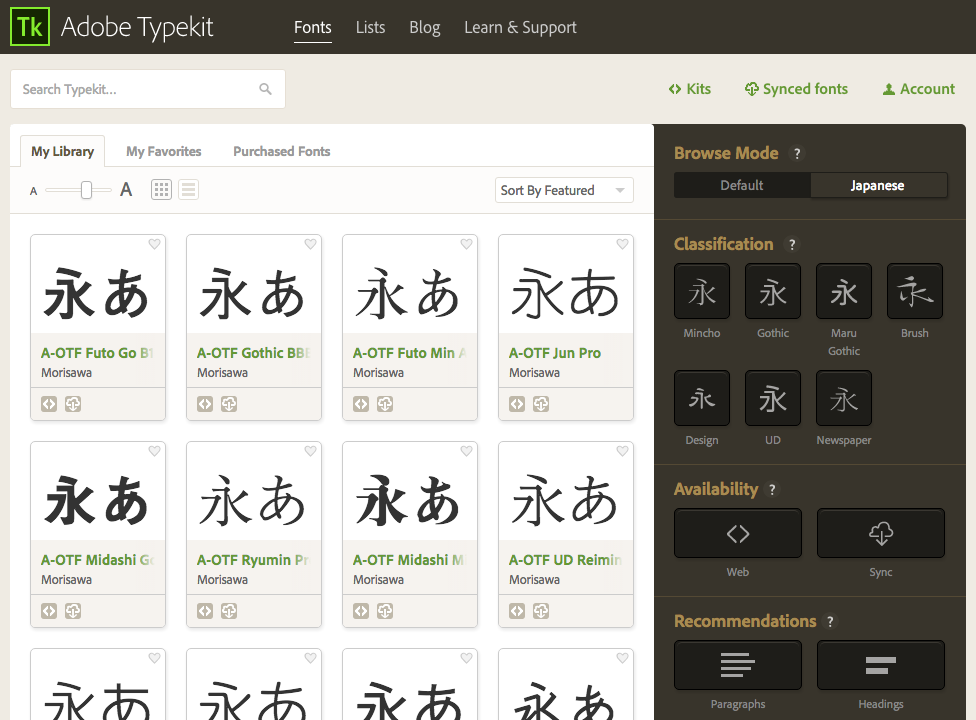 You can check the Morisawa and TypeBank font collection pages to get an idea of what's available in the library now — or switch your Browse Mode to Japanese to see our entire collection of fonts that support Japanese. Thanks to the work we did earlier this year with dynamic augmentation, these fonts perform beautifully on the web and won't drag down page load time.
We're excited to be building Typekit in a way that's meaningful for a broader audience than we've ever reached before. As always, we'd love to hear your thoughts; reach out to us on Twitter or at support@typekit.com if you have any questions.