Typekit sponsors Typographics in New York
Typographics in New York is a two-day conference on typography — or, for the truly dedicated, a ten-day celebration of type with four full days of workshops and tours on either side of the conference sessions. Whatever your preferred intensity, we're proud to join the sponsor list for the inaugural year.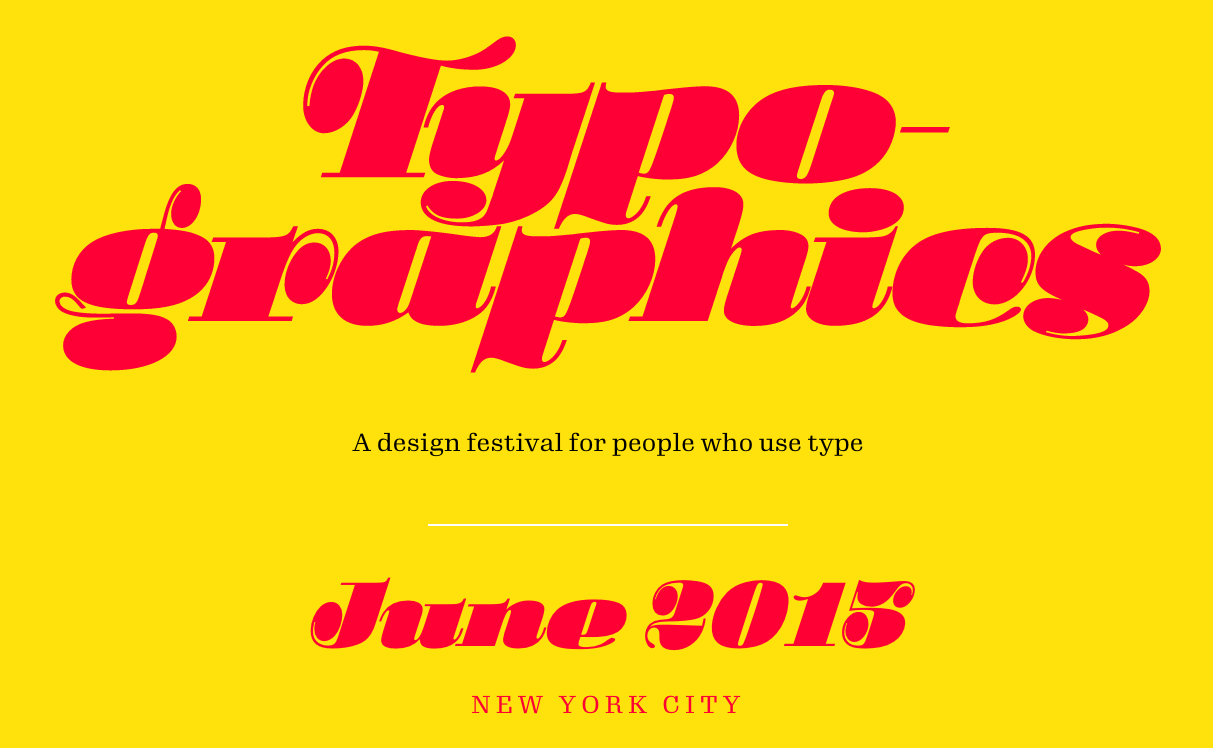 There's still room to squeeze in for the conference sessions if you're in New York on the 12th and 13th, as well as some of the remaining workshops. Check out the full schedule of talks and registration info on the Typographics website.