Sites We Like: Type Detail & Professional Web Typography
Typography, you say?! A subject close to our hearts gets loving treatment in this week's roundup of sites we like.
Type Detail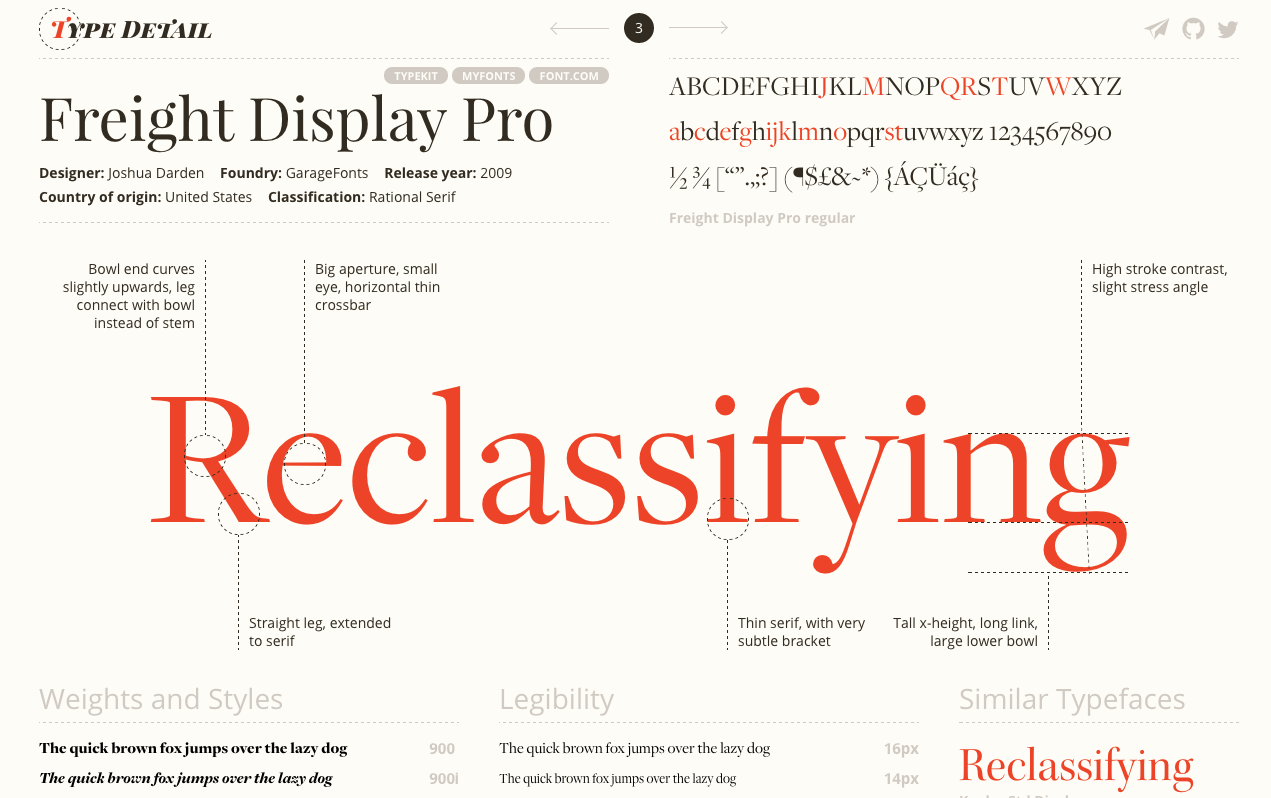 Inspired by #The100DayProject from The Great Discontent, Type Detail by designer Wenting Zhang is a beautiful (and growing!) series of annotated typefaces. Apart from being informative and inspirational to peruse, it's a great opportunity to see lovely web fonts like Freight Display and Adobe Caslon at their best.
Professional Web Typography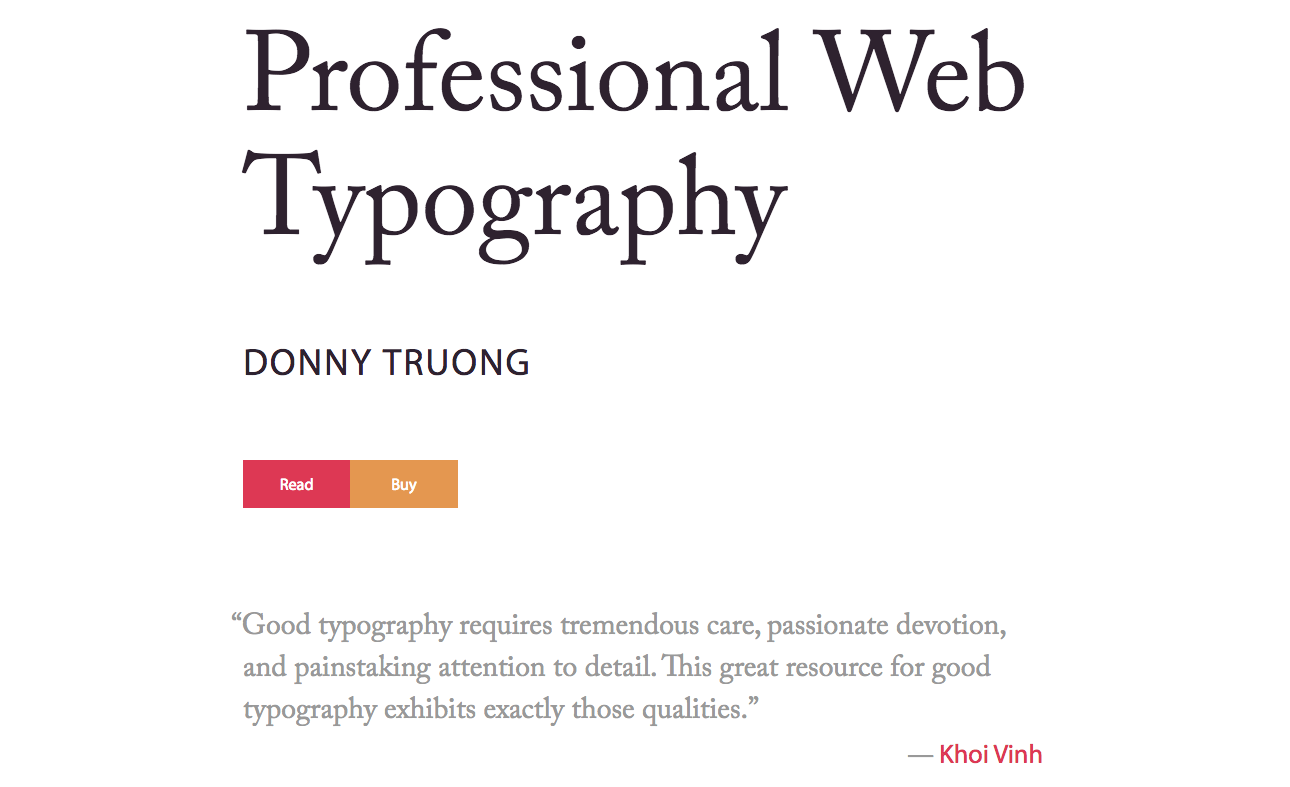 Donny Truong's Professional Web Typography is just about everything you'd want in a starter text for learning about type on the web — and best of all, he practices what he preaches with the type selection and placement. Adobe Caslon works nicely in the body text and in headings, with Myriad in subheads for an effective sans alternate. Source Code appears in the code samples throughout.
That's it for this week; share sites you like in the comments!