Introducing Vortice and the Adobe Type Concepts program
Have you ever found the perfect typeface… but wished you could ask for a slight tweak or expansion? The new Adobe Type Concepts program is giving you that chance, with an approach to typeface design unlike anything we've tried before. Today we are excited to announce the release of Vortice Concept, a bold display typeface by Miguel Sousa. Vortice is the first typeface developed under the Adobe Type Concepts program, and is available on Typekit for desktop and web use with any plan level.
What is Adobe Type Concepts?
The intent behind the Adobe Type Concepts program is to allow the Adobe Type team to release new designs more frequently, initially in scaled-down versions, using an agile development process. After a new font is released, the team will use customer and community feedback as a guide for its future development and expansion. The program is particularly well-suited for display typefaces that will complement Adobe Originals text families.
As an Adobe Type Concept font, Vortice debuts in a single weight with Latin uppercase characters and some punctuation. A typical Adobe type design effort takes about two years to develop from idea to final product; to make Vortice, the challenge for Miguel was to develop the new face in six months, while working on other projects. "Generally, type design is a somewhat solitary undertaking," commented Miguel. "Often it is only after the font is completed and provided to customers that you begin to get feedback. With Adobe Type Concepts we talked about what it might be like to get users involved earlier in the process. I'm really excited to hear what our customers have to say, and to see where their input takes me."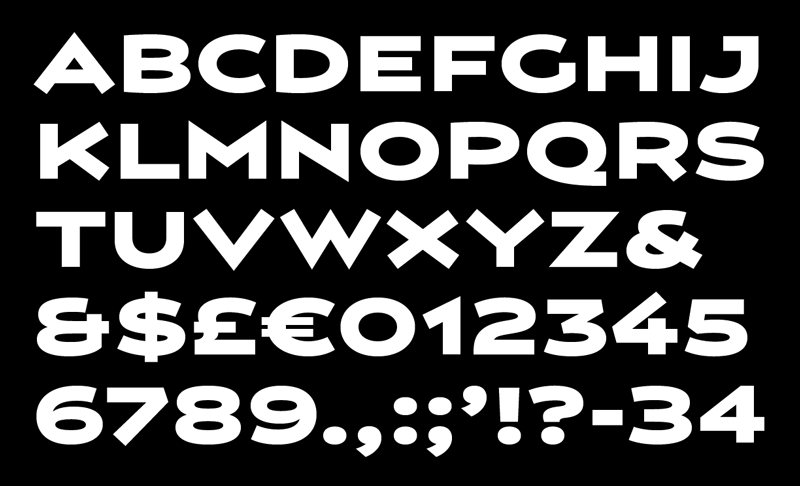 Vortice: A sans with character
Vortice is a geometric sans serif display face with a brash personality. This typeface is reminiscent of the symmetrical Art Deco lettering styles first popularized in the 1920s, but unconventional letterforms such as the G, Q, R, and S lend Vortice a refreshingly progressive air. Vortice would appear equally at home on tasteful hand-pressed olive oil packaging and the splashy dress of a Formula One race car.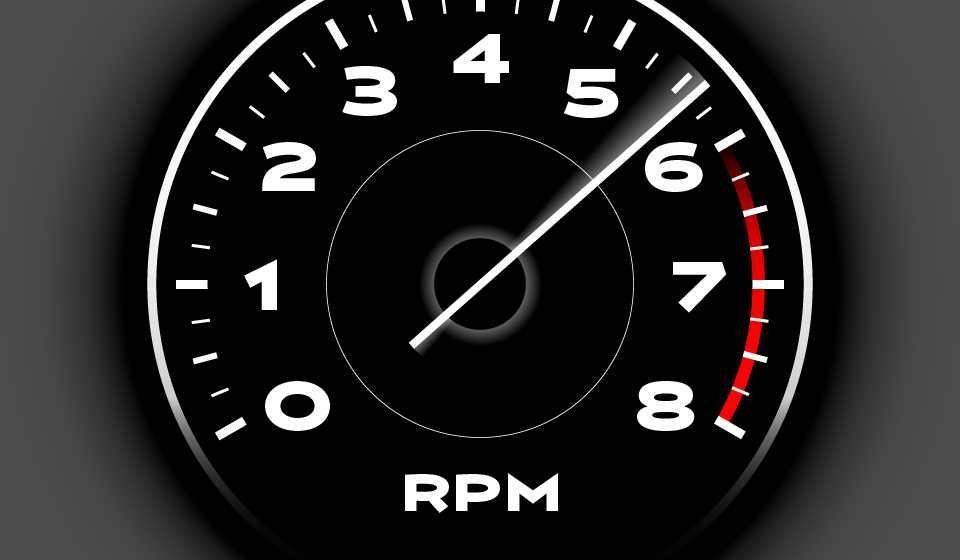 Miguel's first inspiration for Vortice came from a "Nitrato do Chile" advertising sign he often saw during his childhood in Portugal; he was drawn to its lettering and color palette. Later, as a graphic design student, Miguel was attracted to Germany's PAGE magazine logo, which mixed the historic characteristics found in the Nitrato sign lettering with a more modern style. Both references resonated with Miguel, inspiring the type design sketches he used while applying to the MA Typeface Design program at the University of Reading.
Miguel stashed these sketches away while at Reading and focused on other projects. It wasn't until the Adobe Type team began discussing the new program that Miguel took out his sketchbook and presented his early drawings to the design team for consideration.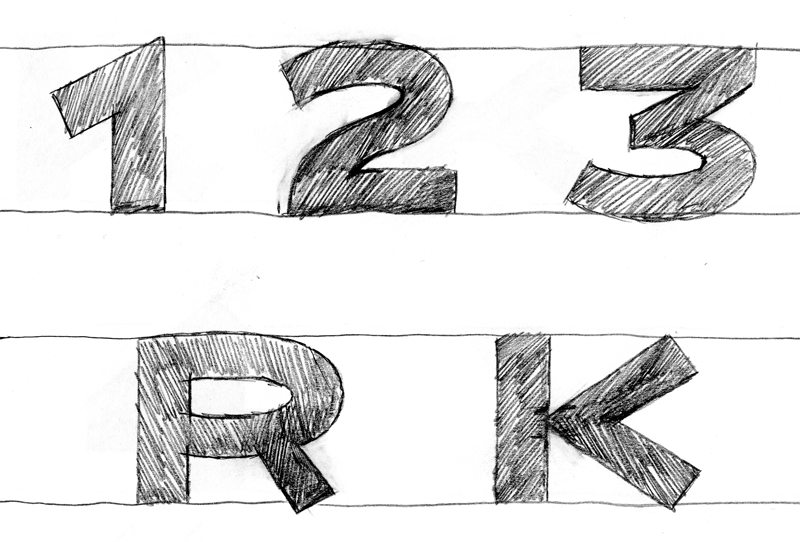 After devoting his tenure at Adobe to mainly assisting with large text families, Miguel was excited to do something more experimental that could grow over time.
Where to find Vortice
Vortice is available with any Typekit plan, and can be used on the web or synced for use in any desktop application. If you haven't tried desktop font syncing before, it's pretty simple. Greg Veen, co-founder of Typekit and senior product manager at Adobe, demonstrates the process in this video, where he opens up an InDesign file and syncs a font as he works.
Provide feedback
We hope you'll take Vortice for a spin! We can't wait to see it in use, and we're looking forward to hearing what features and enhancements you would like to see in future versions. Miguel will start working on the next iteration of Vortice this summer, and will take all the feedback we receive into consideration.
Please visit the Behance project page for Vortice to share feedback and stay up to date on future releases of this and other Adobe Type Concepts fonts.