Sites We Like: Typekit Gallery, Burning of Columbia & Queensland Ballet
Before we get into our regular Sites We Like programming, we wanted to mention a neat new corner of our own website: Our revamped Gallery page, where you can now see all the websites we've profiled here in one place.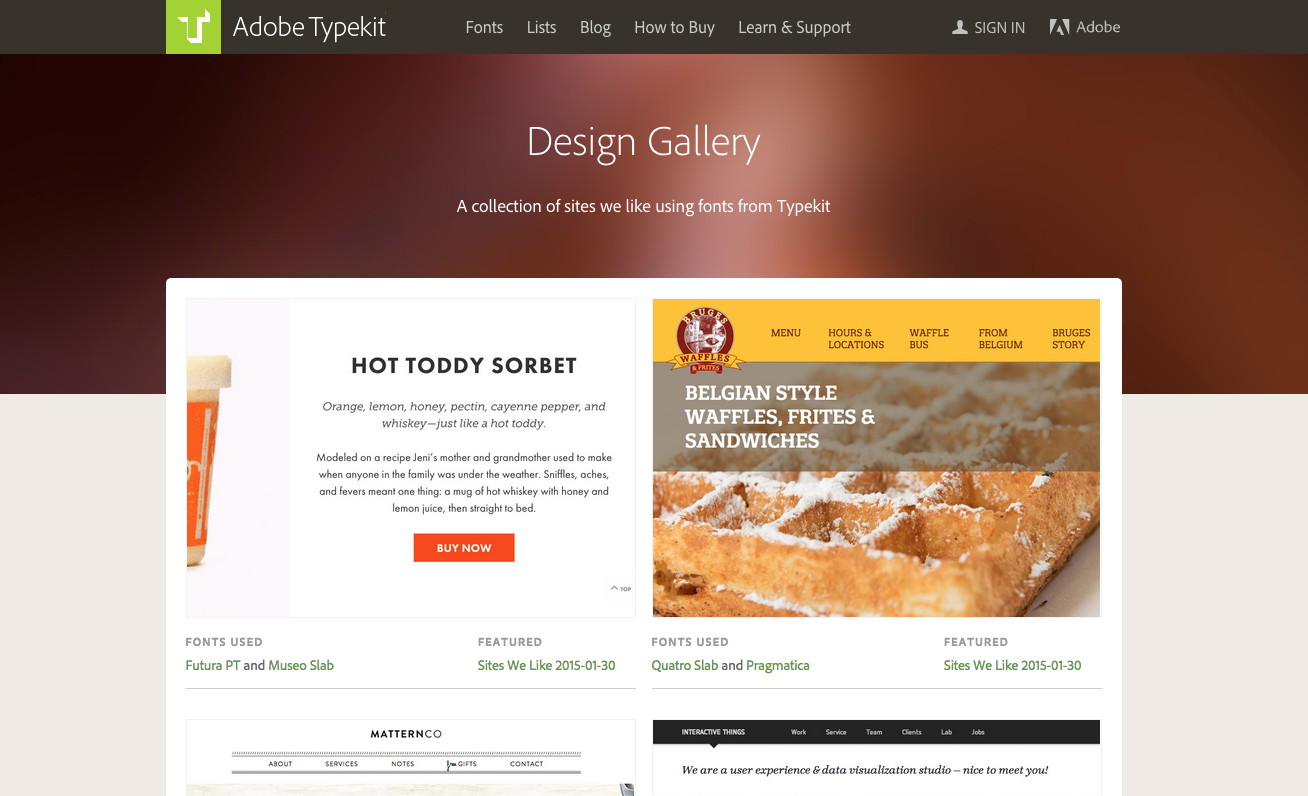 Thanks to our designer Jake for pulling this page together!
Elsewhere on the web, we've spotted a couple new contenders to add to the Gallery in the near future.
Burning of Columbia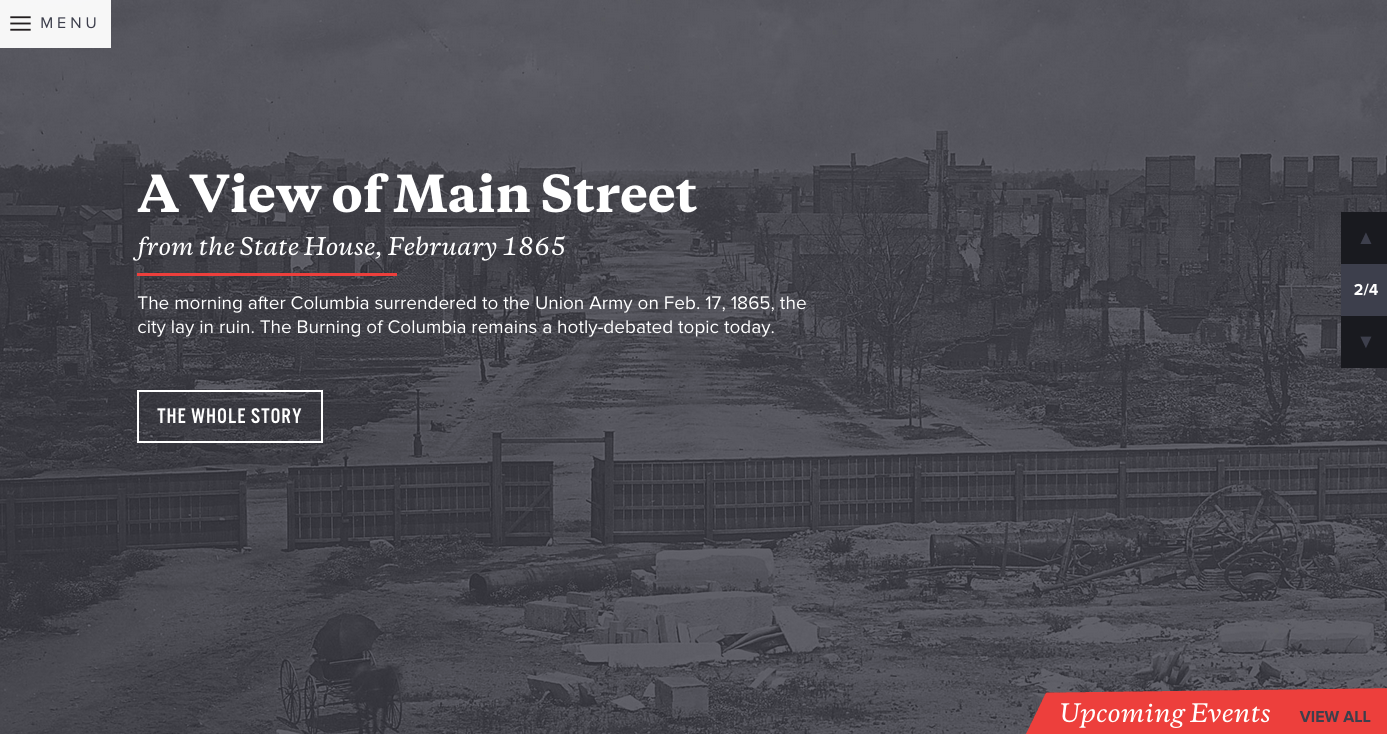 On the occasion of its 150th anniversary this year, this website is dedicated to the burning of Columbia, South Carolina, during the Civil War, detailing the history of the event and noting other sesquicentennial events around Columbia this month in commemoration. Headers and navigation are in Proxima Nova and Alternative Gothic No. 3 D; the serif text is Galaxie Copernicus.
Queensland Ballet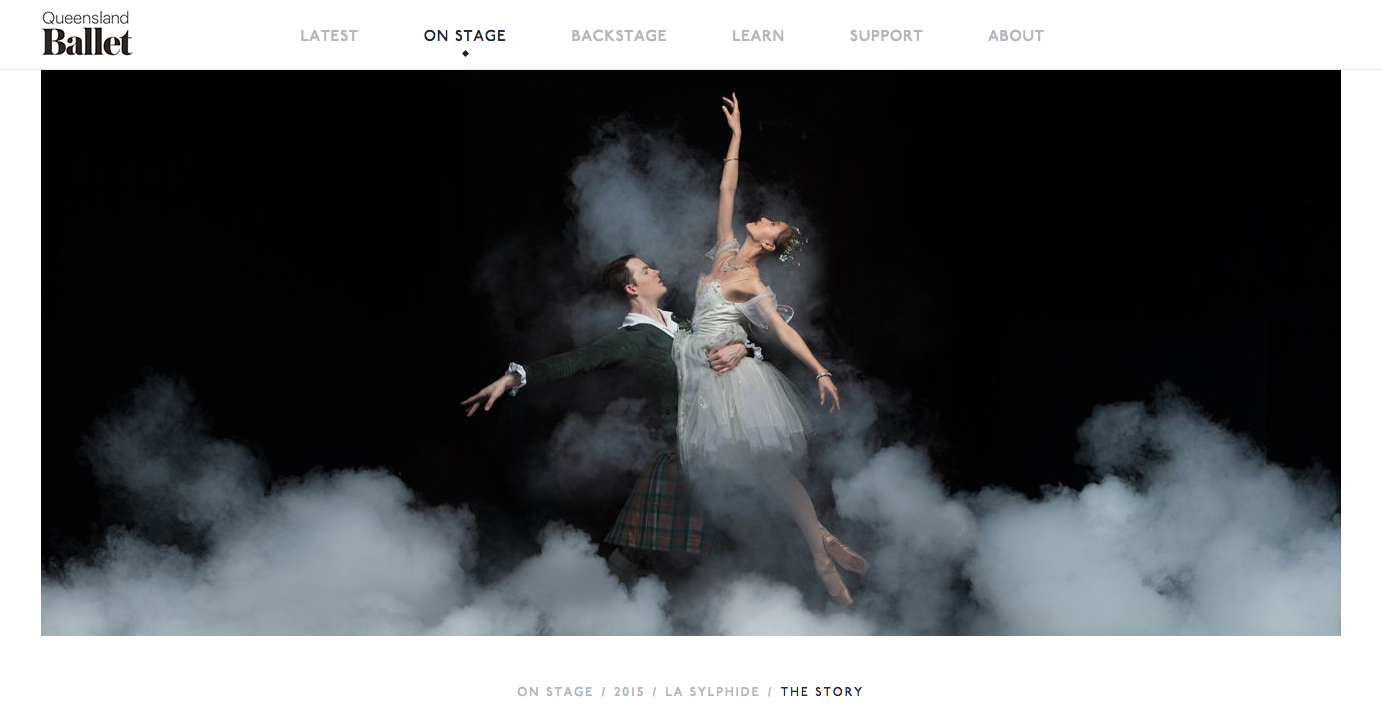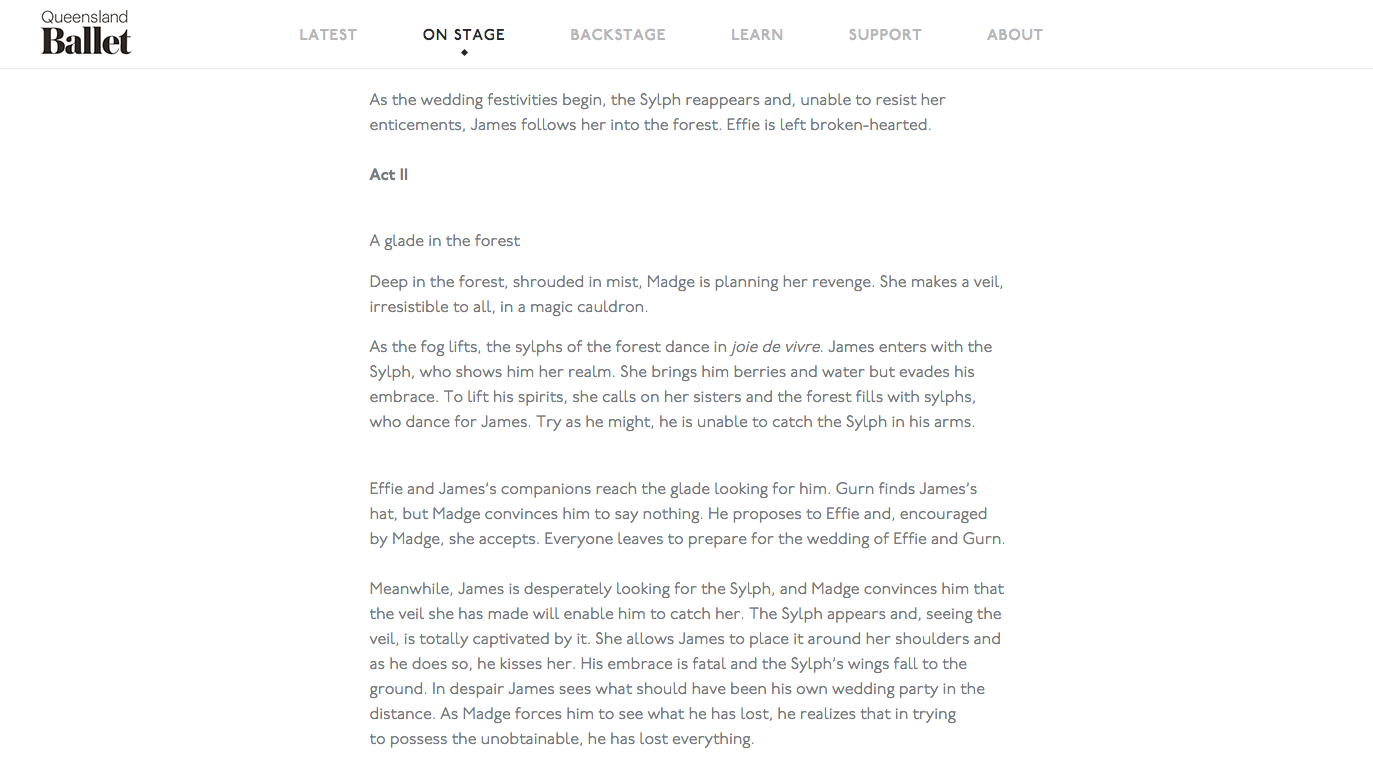 The Queensland Ballet website features P22 Underground for the navigation and body text, which goes into impressive detail with the history and backstories for each of the ballet performances on their 2015 schedule. The whole site is thoughtfully organized, with lovely photography throughout.
That's it for this week; share sites you like in the comments!