Sites We Like: Top 10 Albums of 2014 & IBT15
Happy new year! Ready for a little music? In this week's sites we like, we've got one last hurrah from the year 2014, and are also looking ahead to see what 2015 brings our way.
Top 10 Albums of 2014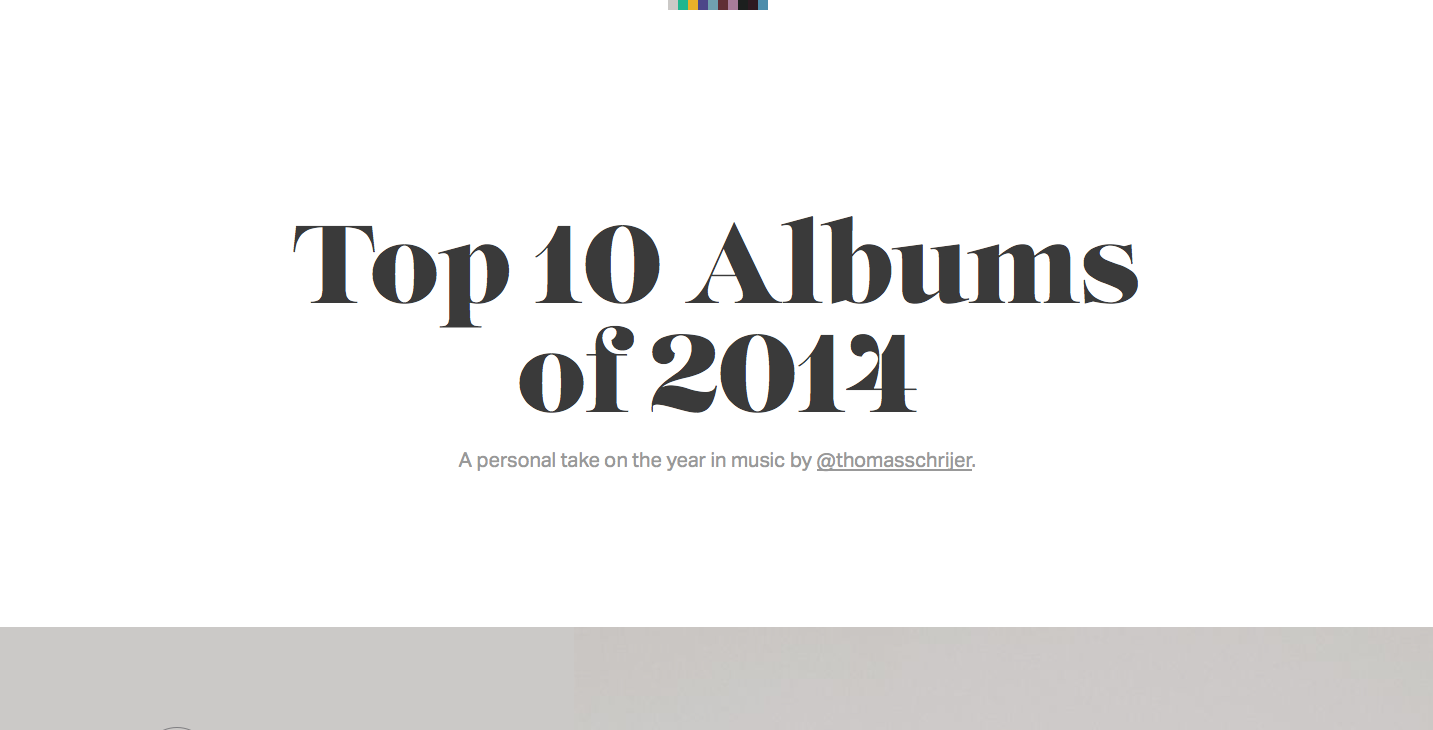 Thomas Schrijer's list of his Top 10 albums of 2014 caught our eye for its beautiful use of Lust at display size, showing off the dynamic character of this high-contrast serif. Aktiv Grotesk is used for comfortable subheads and body text, as well as the numbers in the minimal top-nav menu.
IBT15 Bristol International Festival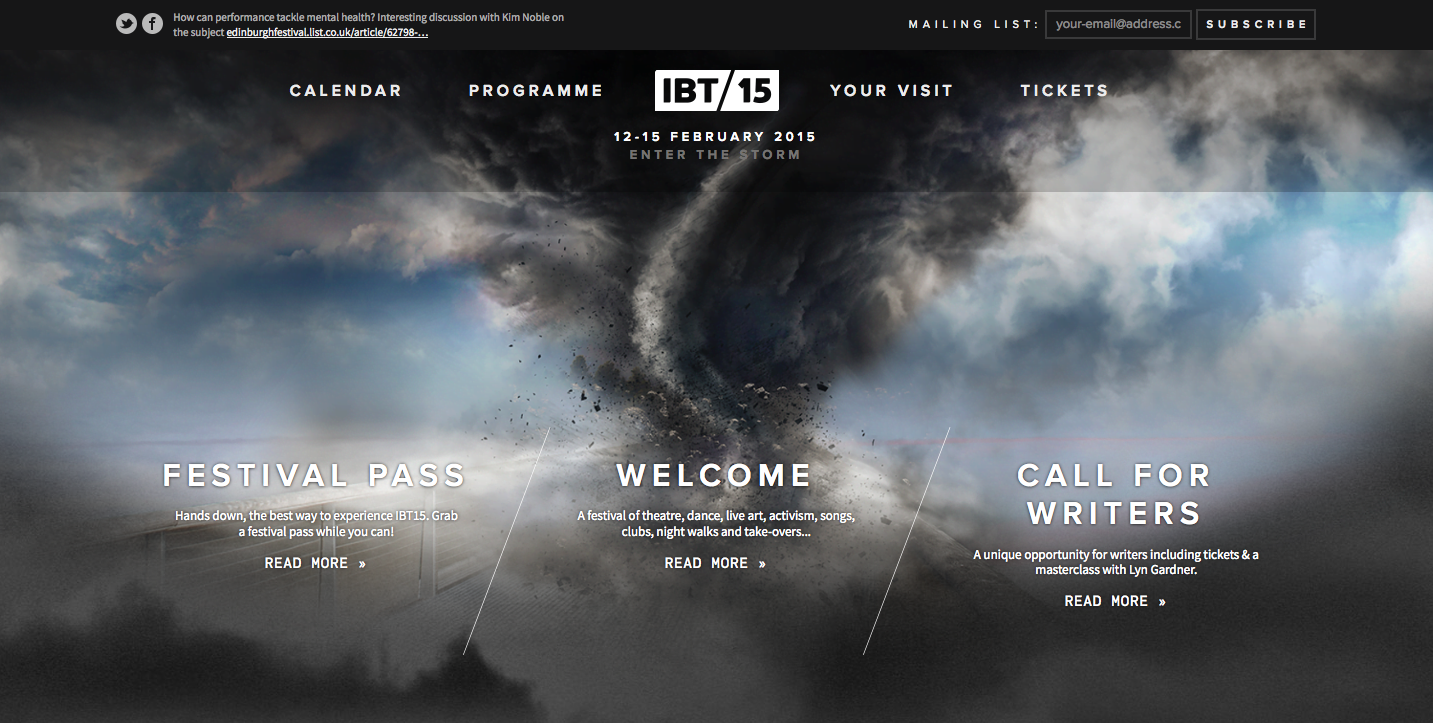 Proxima Nova — with generous letter spacing — makes for clean, confident headers on the website for the IBT15 Bristol International Festival, a series of music, theater, and artistic events in February. Source Sans appears in the body text, sturdy enough to remain intact even with a tumultuous animated background image behind it.
That's it for this week; share sites you like in the comments!