Sites We Like: Type Genius & Typeplate
Now that the year is winding down, many of us are thinking back on what we learned about type in 2014. Looking for ways to learn more? In this week's Sites We Like, you can check out a couple of fun type references we found. Better yet, look how they practice what they preach with some nice type choices of their own.
Type Genius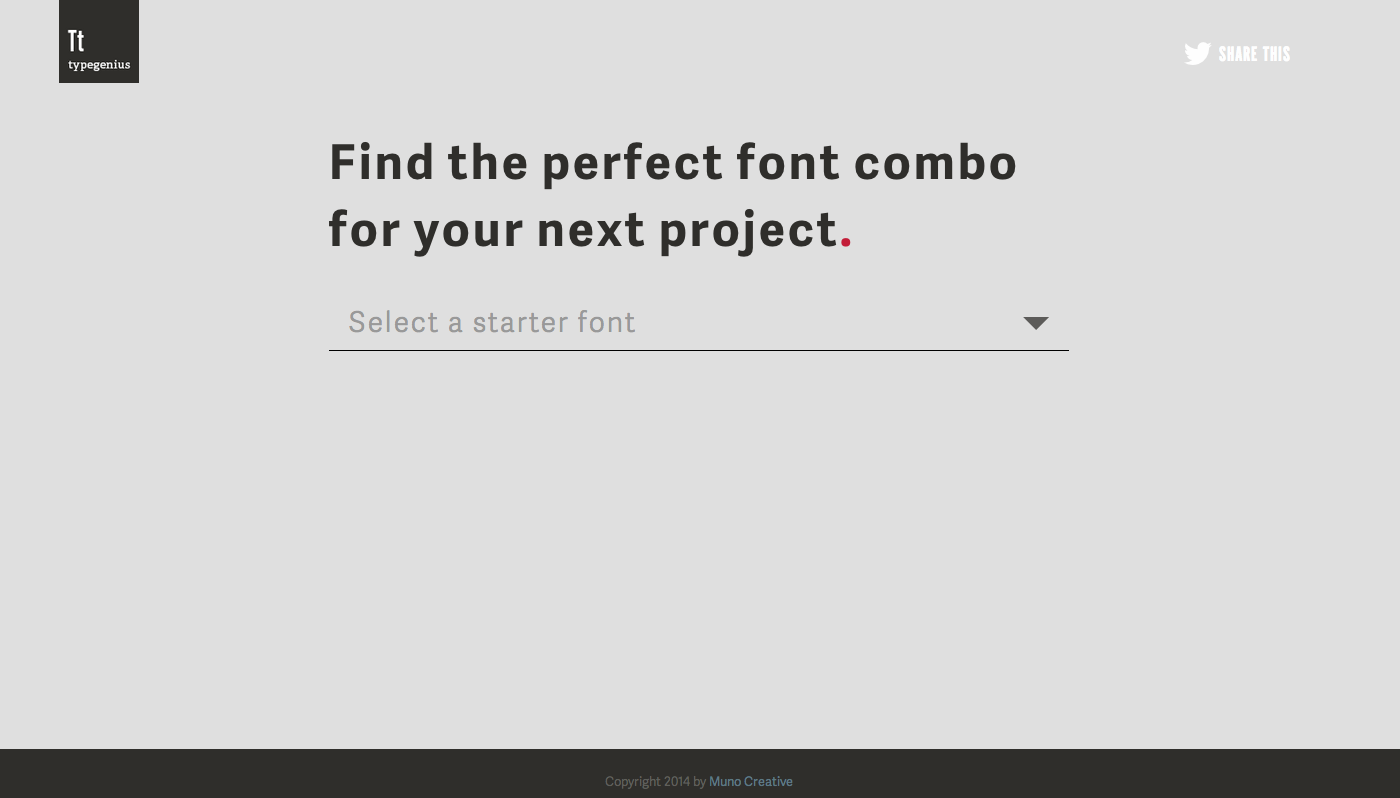 Type Genius is a lot of fun to play with; begin with a "starter font" on the pull-down list, and get a neat list of suggested type pairings with examples. The header text is in Adelle Sans; beyond that, the typefaces you'll see are completely dependent on which ones you choose to pair.
Typeplate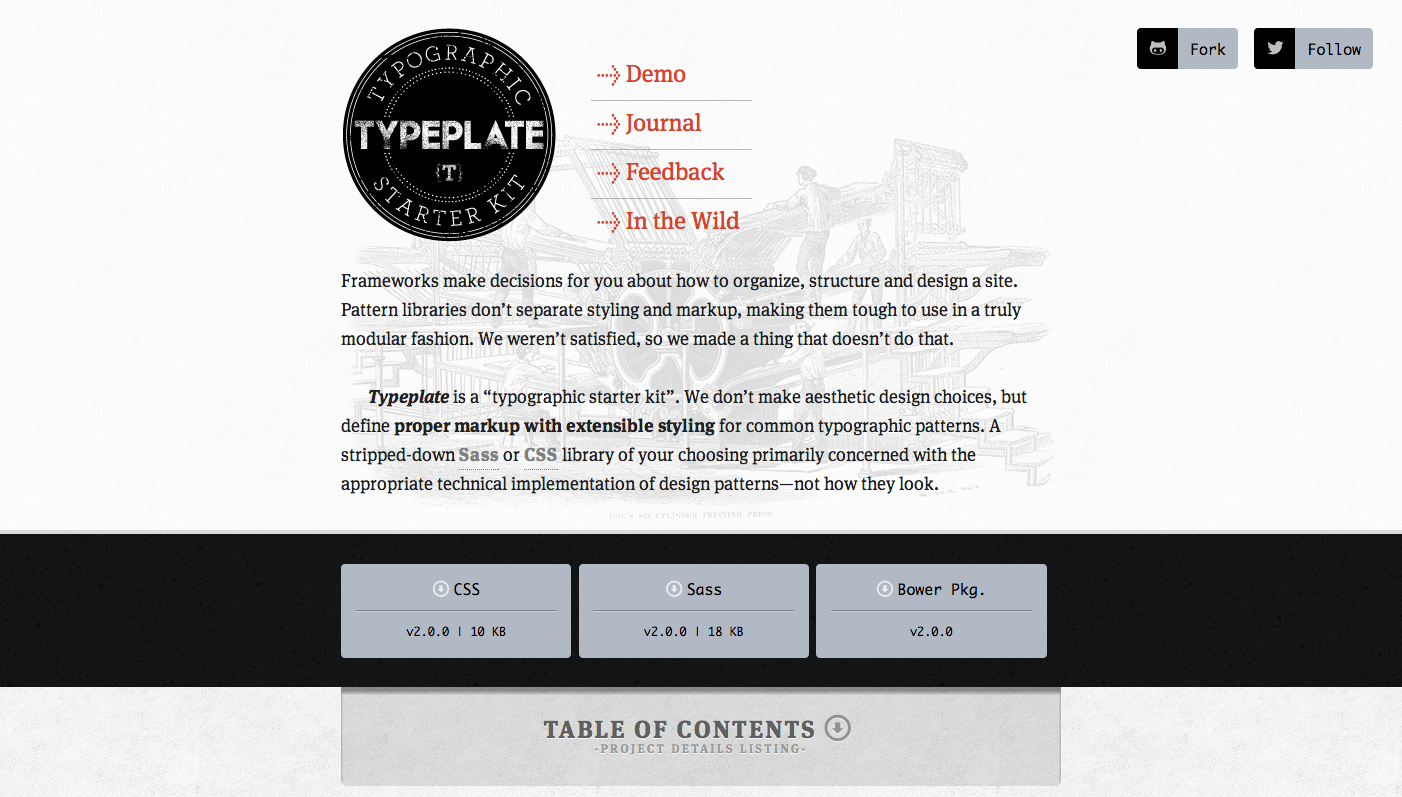 Typeplate helps you put typographic principles into practice on your website with a comprehensive "typographic starter kit," allowing you to focus on design without getting deep into the styling syntax weeds. The website uses FF Meta Serif for the body text, a great choice for approachable documentation that's both well-organized and easy to read.
That's it for this week; share sites you like in the comments!