Sites We Like: Squarespace edition
It's been just over a year since we began our partnership with Squarespace, and we're excited to get a look at a few of the stunning websites that are the result of pairing these intuitive editing tools with great type options.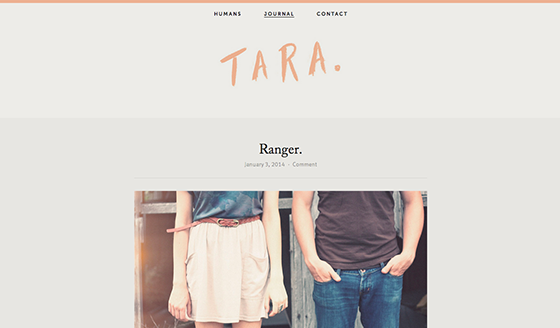 Tara Rudolph doesn't need many words to show off her stunning photography portfolio, but when she does include text, she makes it count. Headers are set in classic Adobe Caslon, and the prominent top navigation options are in sturdy Museo Sans, with FF Meta making an understated appearance in footer copy.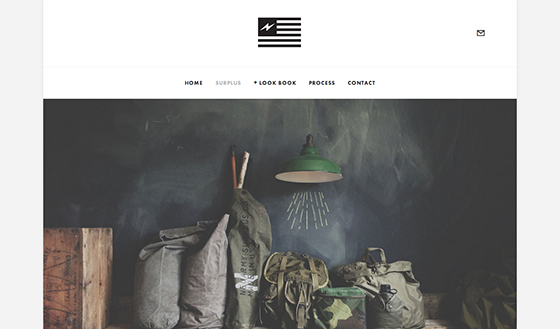 Applying artistic sensibility to military surplus materials, Neuarmy Surplus Co. pushes us beyond our army jacket phase and into something truly stylish. We love the look of Futura PT in the text here; its bold geometric shapes play wonderfully against the big, heavily-shadowed photographs.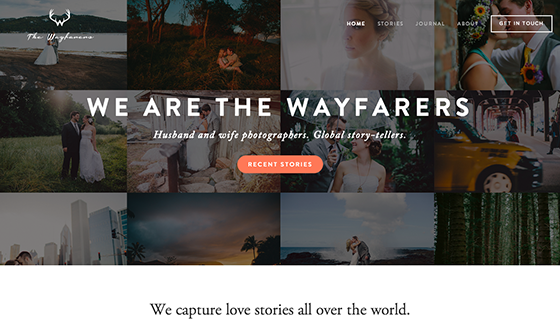 Brandon Grotesque makes a lovely center-stage appearance upon your first glance at the Wayfarers Photography website, but from there on out, the amazing photography portfolio steals the show. Body text is set in Adobe Garamond, showing off the lovely italics in several places.
That's it for this week; share sites you like in the comments!