Sites We Like: Biochemistry, Urban Studies, and Hispanic Studies at Vassar
In this week's sites we like, we're going to Vassar College! We're not ready to declare our major just yet, so let's see what's going on in a few different departments.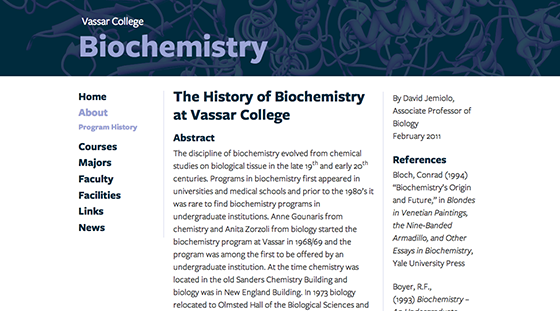 Biochemistry starts out innocuously enough—with just six organic elements involved, how complicated can it really be? Well, take a look at how just one typeface, Freight Sans, is used on this website, looking cohesive but with enough variety in size and weight to establish clear hierarchy and meaning. You don't need a truckload of elements to make something live and breathe—but you do need to know what you're doing to make it work smoothly, as it does here.
Pragmatica looks lovely up in the bold header on Vassar's Urban Studies homepage, with lighter weights used in the clean sidebar navigation. In body text, the thicker texture of Freight Text gives a satisfying gravity to class descriptions and department information. These typefaces each carry their own distinctive voices, but on the page together they don't crowd one another out.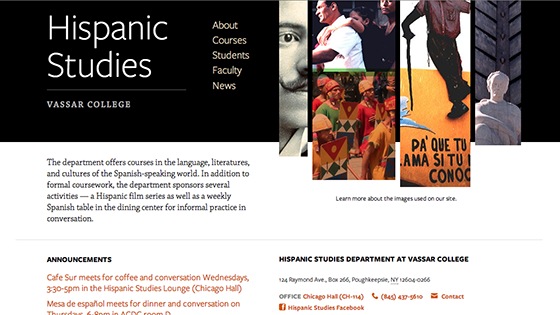 We love the look of Chaparral just about anywhere, and it suits the Hispanic Studies homepage perfectly, giving a literary flavor to the artfully composed page. Freight Sans balances this nicely in the header text and navigation, with a muted color palette working subtly to guide your clicks.
And if you're interested in how the school serves similar content to different sites with unique designs, read more on the Vassar Web Design blog.
That's it for this week; share sites you like in the comments!