Pocket Guide to Combining Typefaces
Today's guest post was written by Elliot Jay Stocks.
It's nice when good things come together, isn't it? Good things like independent publishing house Five Simple Steps and Typekit's resident Type Manager Tim Brown, for instance. The result of this fruitful combination is a wonderful little book about typography. Specifically, a typography book about good things coming together.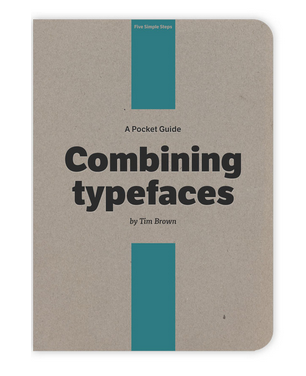 Combining Typefaces is the latest title in Five Simple Steps' series of Pocket Guides — concise e-books that focus on a specific topic — and Tim's does exactly what it says on the tin: it helps readers become more proficient at combining typefaces by examining exactly how successful combinations work. As the official blurb states:
Combining typefaces is challenging and fun, but it takes practice. Successful combinations are partly a matter of good taste, which can be tough to develop. And finding typefaces that work well together often takes more time than we (or our managers, or our spouses!) think it should.

This pocket guide will give you a framework for efficient practice, lead you to founts of knowledge and help you judge the work you see, including your own work. It will encourage you to be selective, patient and reasonable, focusing on web contexts and your design goals.
You can buy 'Combining Typefaces' for a mere £2 on its own, or as part of The Pocket Guide series: Collection 2 for £6.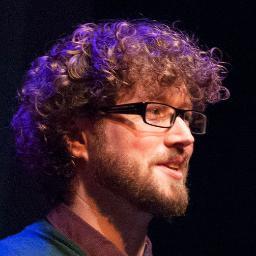 Elliot Jay Stocks is a designer, speaker, and author based in Bristol, England. He is the founder of typography magazine 8 Faces and the co-founder of Viewport Industries.