Sites We Like: Haze, Hummingbird, and Small Demons
On any given day, we interact with an immense amount of new information. In this week's sites we like, three groups suggest new ways of expressing some of this data—making it more engaging, simple, and even fun.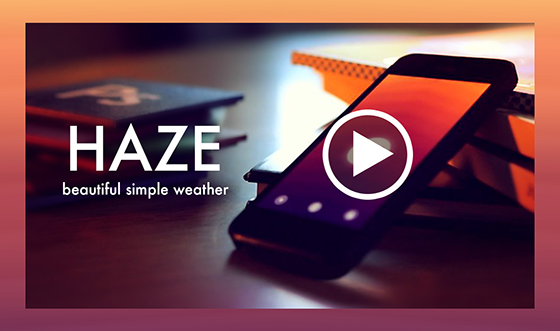 Haze offers us a beautiful new way of visualizing the five-day weather forecast in this app, comprised of very simple interactions swirling with dynamic colors. Futura PT is a perfect type match for this endeavor, its geometric shapes contributing nicely to the simple design of the homepage, as well as the app itself.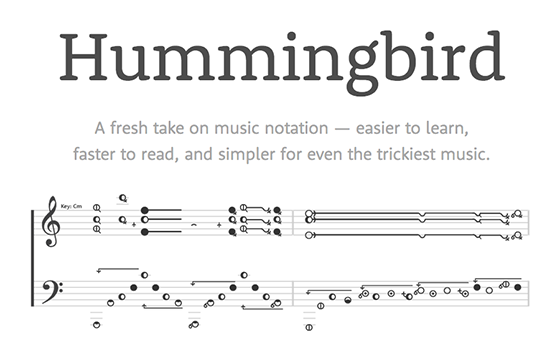 A project of our own Typekit alum Mike Sall, Hummingbird is a fresh new method of musical notation designed to be easier for novice musicians to learn. If you noticed that the website copy is also easy to read, you're not alone—Rooney Sans makes for clean, friendly text that's perfect for explaining a project like this, and is attractively complemented by headings in Rooney.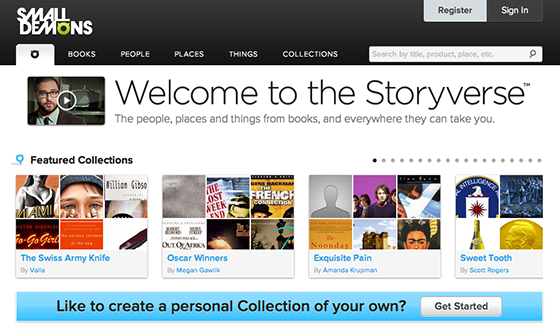 Small Demons chose their name to pay homage to "the devil in the details," using the power of cross-referenced metadata in their ambitious project to bring books to life. Proxima Nova is used for the majority of the text on this website, but the excerpts from books are set in Chaparral Pro—an aptly bookish choice.
That's it for this week; share sites you like in the comments!