Sites We Like: Made By Hand, Windows of New York, and New York Moon
In this week's sites we like, we present a rather poetic tour of New York: its artists, its windows, and its psyche.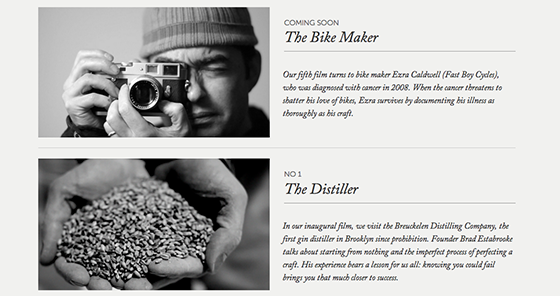 The Made by Hand film series seeks out those who turn commodity into true craft, with a focus on the local, sustainable, and handmade. These insightful, beautiful films find a fitting home on this thoughtfully-designed website, which features bookish Adobe Caslon for body text and Museo Sans Rounded for brightly-contrasted subheads.
In a clever and freshly-considered representation of "the eyes of the city," Windows of New York features artist Jose Guizar's vibrant illustrations of window frames around Manhattan. The uncluttered website keeps the visual focus on each single window, with minimal location notes—titles, really—in the stately capitals of Museo Slab and longer text excerpts in Chaparral.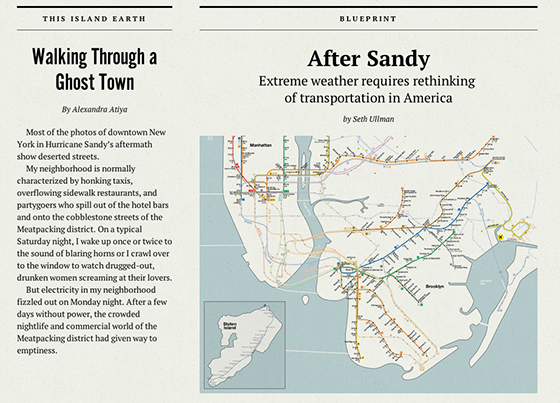 New York Moon features meditations on topics "of time and space, structures trapped beneath the city, translation, neighborhoods, the desert, water and nostalgia." The precise PT Serif stars as both headline and body text throughout the site, with Alternate Gothic 2D placed thoughtfully on a selection of headlines as well; a background image styled after newsprint completes the site's printed-periodical aesthetic.
That's it for this week; share sites you like in the comments!