Type Legends Video Series
Earlier this year, Adobe sponsored a series of short videos by the Type Directors Club (TDC). Each video in the series, appropriately named Type Legends, features an interview with a legendary type designer. Thus far, four videos have been released. As a sponsor of the videos, supporter of TDC, and a team of folks passionate about type we were thrilled to see these videos come to life and wanted to share the video links with all our Typblography followers.
Enjoy!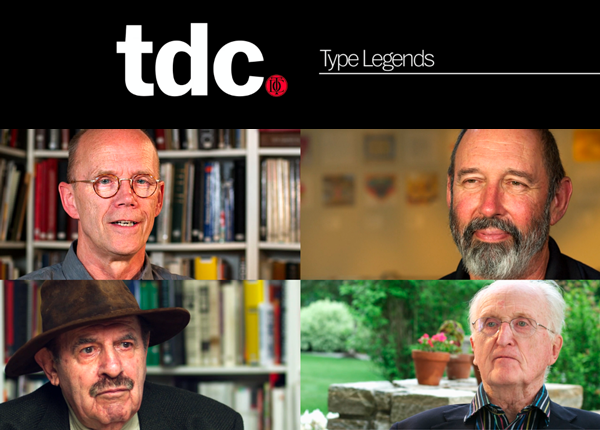 Watch the interview with Sumner Stone and hear this iconic type designer talk about his early influences and how they informed his type design.
Ed Benguiat's interview tells tales of being a drummer, a cleavage retoucher and a type designer.
Erik Spiekermann's lively interview talks about being a designer and starting Meta Design, FontFont and FSI.
In his Type Legends interview, Mike Parker discusses his early self-training at the Plantin-Moretus Museum and the building of the Linotype library.