Sites we like: Just My Type, Chartbeat, and SpellTower
Type pairings, real-time data, and an addictive word game in this week's sites we like.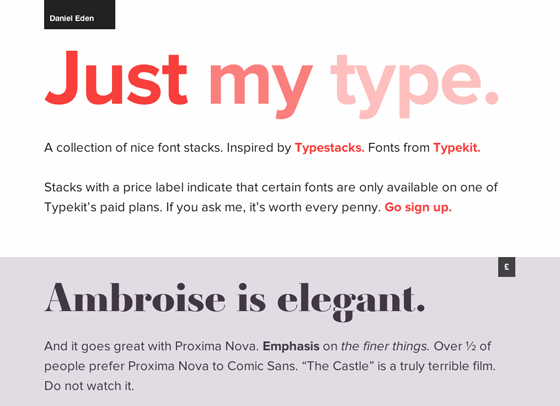 Just My Type features a nice collection of font pairings, from the charming Brandon Grotesque and Jubilat, to the classy FF Meta and Skolar.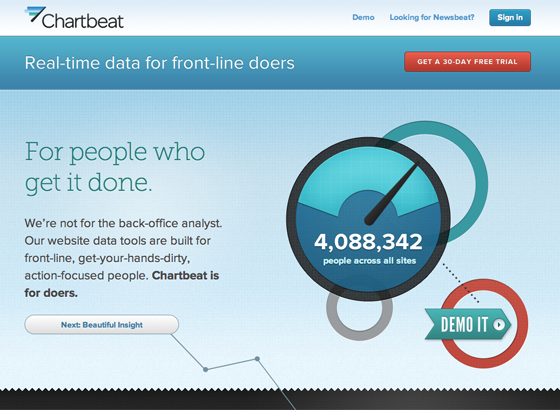 Chartbeat provides real-time website data for people who get it done. Proxima Nova and Museo Slab pair up for clear and confident copy; while League Gothic steps in for calls-to-action.
And SpellTower is an addictive and beautiful word game, featuring the classic Futura PT and a bright, playful palette. (Just don't download the game if you have work to do today.)
That's all for this week; share sites that you like in the comments.