Sites we like: Station Street, I Love Typography, and A New Take
Hot dogs, wayfinding, and opinion in this week's sites we like.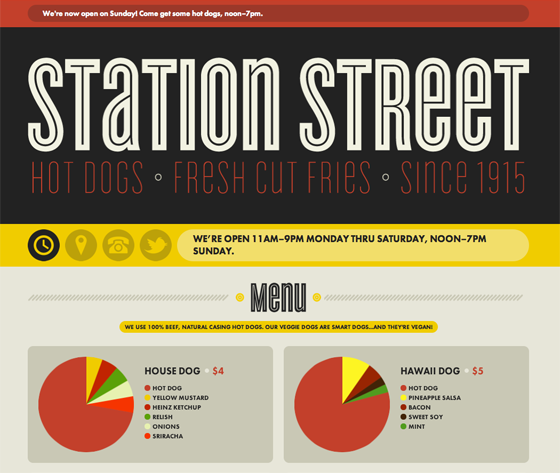 Station Street dishes up hot dogs and fries from the East Liberty neighborhood of Pittsburgh, PA. Futura PT's classic geometric shape is the perfect foil for the colorful (and delicious) pie charts.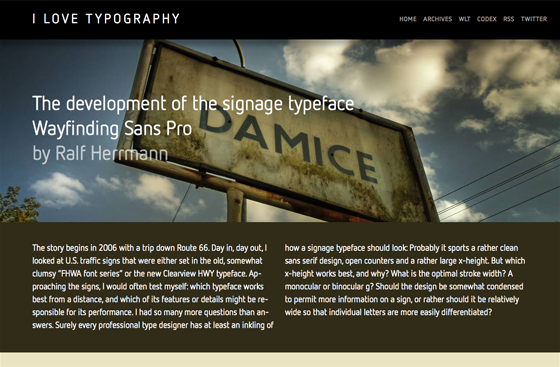 Two excellent fonts from FontShop — the popular FF Tisa alongside FF Netto — pair up for an essay from Ralf Herrmann about the design of Way Finding Sans Pro. Be sure to resize your browser window to appreciate the responsive design in action.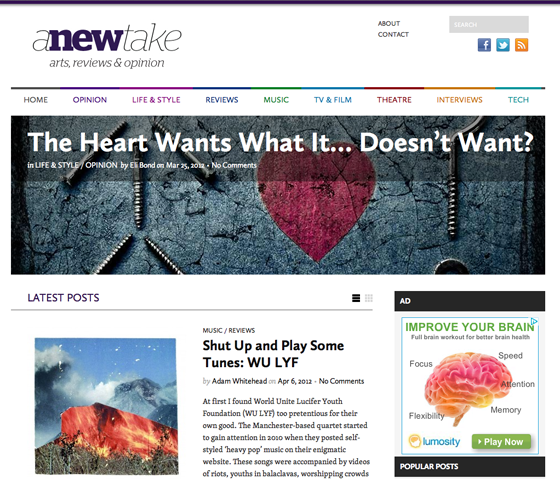 And A New Take features art, reviews, and opinion, with Skolar for text, plus Calluna Sans for smart, warm headlines.
That's all for this week! Share sites that you like in the comments.