Signing fonts in Adobe Reader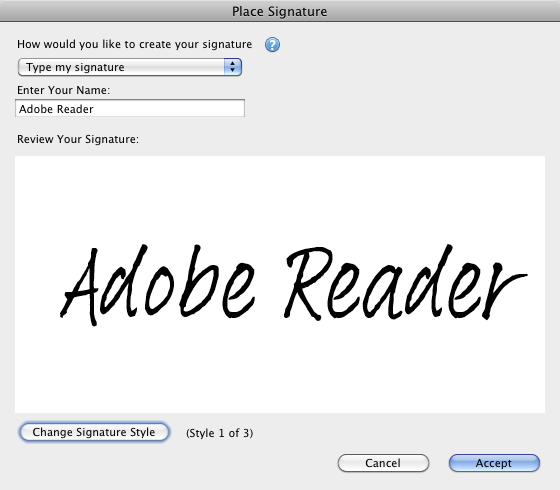 The new version of Adobe Reader (10.1.3) released last week includes new functionality that allows users to sign documents electronically. This new capability leverages three fonts that we designed and developed in record time. They emulate the real handwriting of some of our team members and are intended to serve as a proxy to anyone's signature.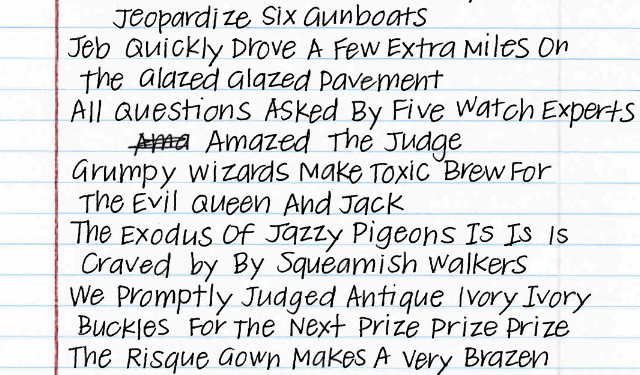 The process involved collecting text samples from various people, scanning them, converting the images to outlines and, after a good amount of cleaning, adjusting and positioning, the vector shapes were assembled into a font. It was a fun project that allowed us to be more playful and less rigorous, quite the opposite of what we normally do.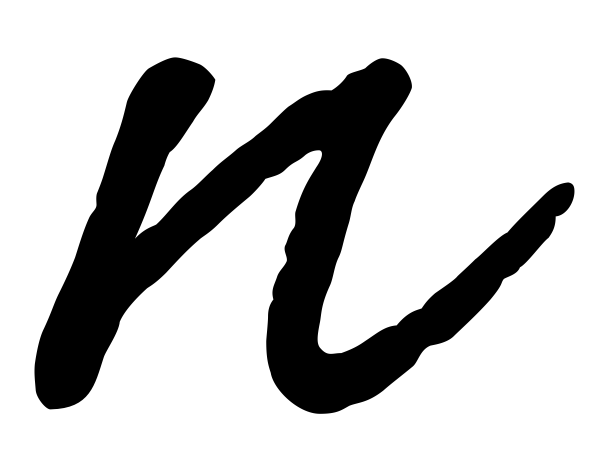 The video below demonstrates how easy it is to use the new e-signing functionality in Adobe Reader (skip to 1m55s).
[youtube http://www.youtube.com/watch?v=O_fLxNmSTlc]
And if you so prefer, Adobe Reader also lets you draw your own signature or upload an image.