New from Typekit: Favorites
Today we're pleased to release an oft-requested feature: favorites. Log in to your Typekit account, and you'll see two new additions: "heart" buttons on every font, and a new tab called "My Favorites."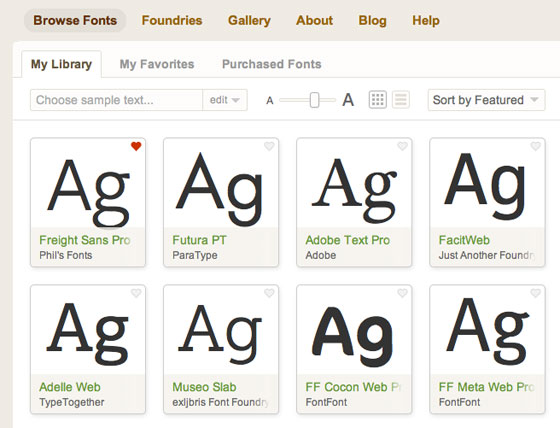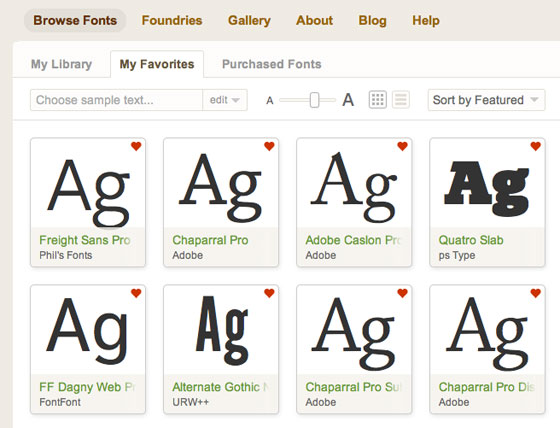 Favorites can be filtered and browsed just like all the fonts on Typekit, so you can quickly find the font you need. And as we continue to add more and more fonts, we're also committed to working on tools to help you navigate the library.
You'll need a Typekit account to save favorite fonts, but signing up is free and takes only a few seconds. So get started today!
Update: We've added a favorites link on the font detail pages, too.