Sites we like: Takeout, The Morning News, and Crane Brothers
Smart people, great writing, and sharp clothes in this week's sites we like.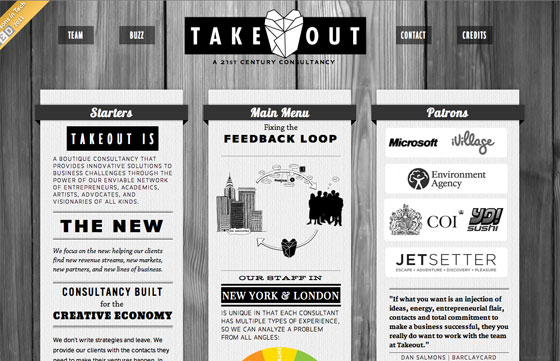 Takeout is a boutique consultancy with offices in New York and London. A suite of fonts collaborate to produce a cheeky, contemporary take on the takeout menu — expertly demonstrating an exception to the classic rule of limiting yourself to two fonts per design. Prenton Ultra Condensed makes for efficiently compact headings, contrasting nicely with FF Basic Gothic's sturdy small caps.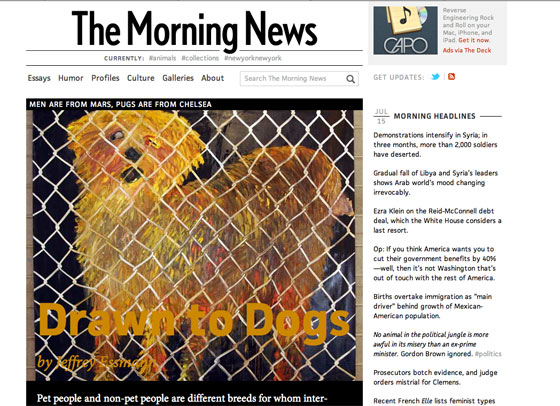 Designed by Typekit's Jason Santa Maria, the new The Morning News sports Just Another Foundry's FacitWeb and Adobe Minion. Minion's primness plays off FacitWeb's down to earth style to great effect.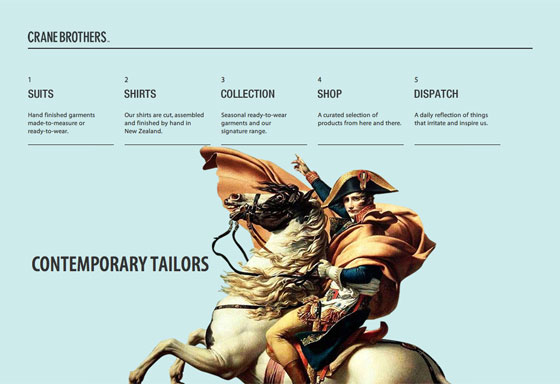 Crane Brothers are contemporary tailors from New Zealand. Myriad, Myriad Semi Condensed, and Myriad Condensed join forces with a refined color palette and great photography to show off the bespoke collection. Well-designed feature pages demonstrate how a single font can display different personality traits at different sizes: large and all caps, Myriad is bold and confident; mid-sized and italic, it's polite; small, it's unassuming and pleasantly generic.
That's all for this week; share sites that you like in the comments.