San Francisco Creative Mornings with Mat Honan: Friday, July 22nd, 9am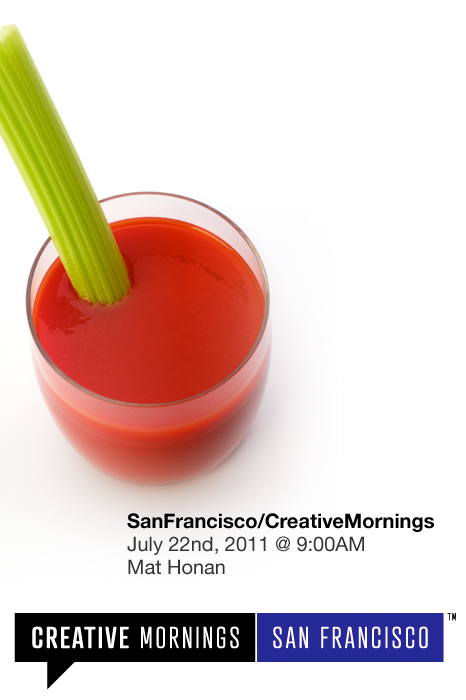 Once again, Typekit is proud to host the San Francisco Creative Mornings this Friday morning, at our headquarters in the Mission. This week's speaker is the talented Mat Honan, a senior reporter for Gizmodo, former contributing editor to WIRED magazine, media innovator, and creator of Barack Obama Is Your New Bicycle.
The event is free, and breakfast is on us. But be sure to RSVP as space is limited. We hope to see you there!