Sites we like: Web Typography for the Lonely, Ultranoir, and Oak Studios
Lonely type, glossy type, and type anticipation in this week's sites we like.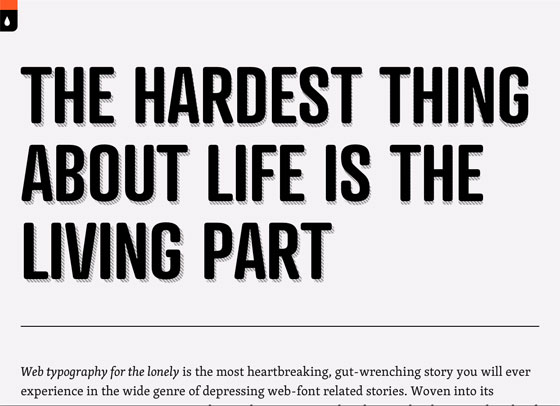 Web Typography for the Lonely is a collection of experiments and writings on web typography, created by Christopher Clark. Atrament's smooth shapes soften up Skolar's academic side, making for a design that's friendly, smart, and eager for company.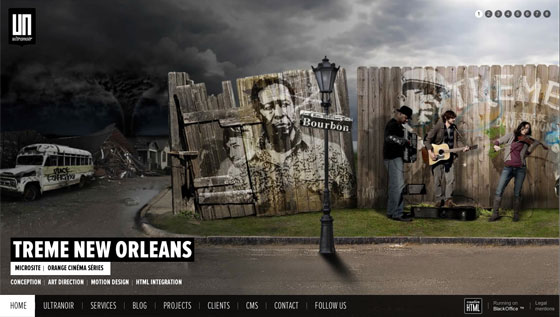 Ultranoir is a French design agency with a glossy style. Proxima Nova Extra Condensed lends a hand with it's attractive curves and oh-so-slender design.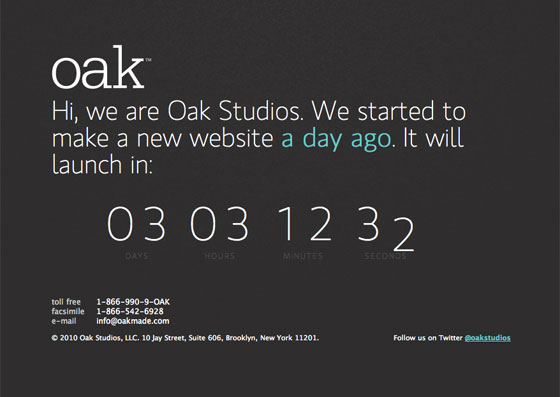 Oak Studios are a small design agency based in Brooklyn. On Monday morning, they started work on their new website. On Friday at 5pm EDT, that new website will launch. Gloriola Display Thin counts the minutes down to the arrival of the new site. Be sure to return after 5pm EDT to see the result!
That's all for this week! Share sites that you like in the comments.