Sites we like: Byliner, Delivereads, and Brooklyn Derby
Better ways to read — plus a spring party — in this week's sites we like.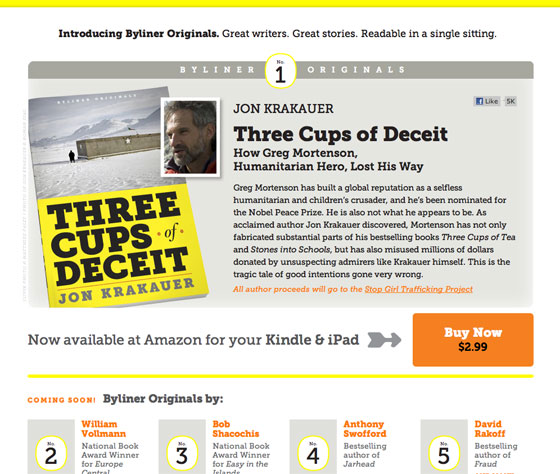 Byliner publishes short original works by great writers. Museo Slab shows off its workhorse side, serving as headings, body text, and small print.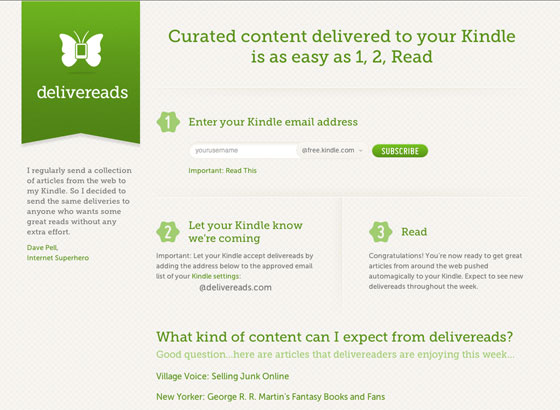 On a similar note, Delivereads sends curated content directly to your Kindle. The site also features Museo Slab, but the minimal color palette and textured background make for an entirely different feel.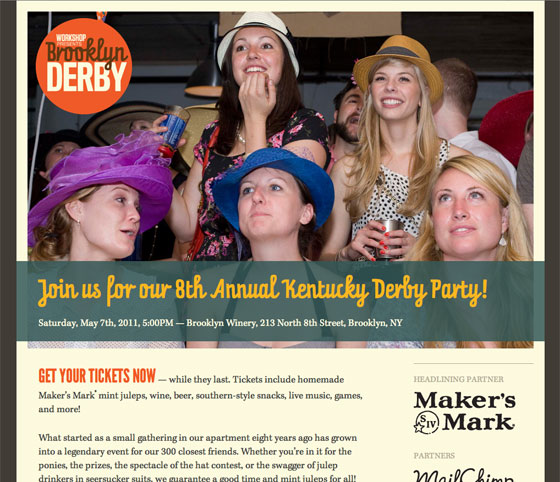 And when you're not reading, surely you should be enjoying an afternoon in the sun? The Brooklyn Derby party pairs FF Prater Script with League Gothic and Kepler, plus mint juleps and more, for what promises to be a fun afternoon.
Finally, if you're looking for even more examples of great web typography, check out Ben Goodyear's Typekit Love.