Featured site: The New Yorker on Facebook
This week, the New Yorker offered their Facebook fans exclusive access to Jonathan Franzen's essay on David Foster Wallace. Through the New Yorker's partnership with Typekit, Facebook users were presented with an article that reflected the magazine's quintessential look, featuring their classic typeface, NY Irvin.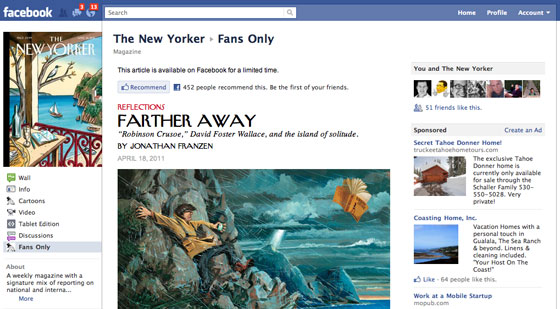 As content on the web continues to disperse — moving from the desktop, to the mobile phone, tablet, and across social networks — web fonts can provide a consistent, branded experience no matter where a user encounters your content. Publishers get instant brand recognition, while users benefit from an elegant, crafted typographic experience: a win for all.