Skolar Web hinted for better screen rendering
We're happy to announce that Skolar Web from TypeTogether has been hinted for better screen rendering. Skolar's designer, David Březina, worked through many iterations to get the improvements just right, and checked the fonts often using Typekit's foundry review tools. It's wonderful to finally release these new, TrueType-hinted versions of Skolar Web Regular, Italic, Bold, and Bold Italic. They look great — including Cyrillic characters, which are also hinted.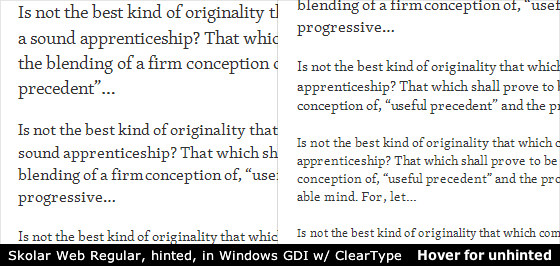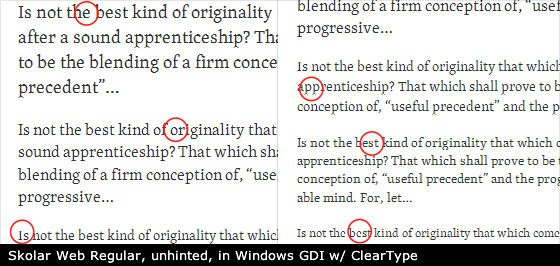 To receive the latest Skolar Web fonts, just republish your kit. And be sure to give Mr. Březina a shout and tell him how much you appreciate his hard work.