Sites we like: Polldaddy, Designers & Books, Dan Higbie
This week's sites we like features three FontFonts in three unique designs.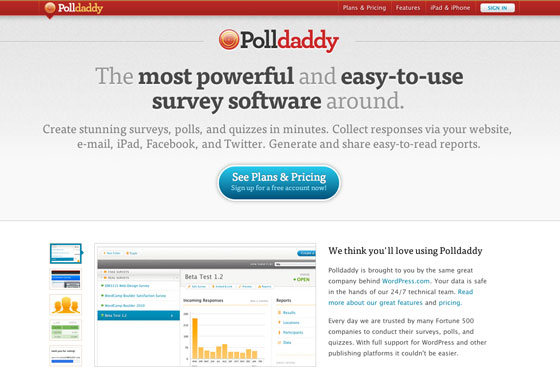 Polldaddy is the most powerful and easy-to-use survey software around. FF Tisa feels authoritative but friendly in large headlines. Note the two pixel white text-shadow that suggests the text is pressed into the subtly textured background.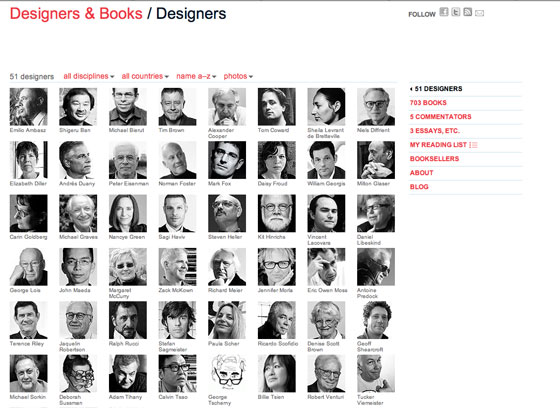 Designers & Books features a lovely and austere layout by Pentagram using FF Dagny. Originally designed for Swedish newspaper Dagens Nyheter, FF Dagny serves exceptionally well in minimalist designs such as this one.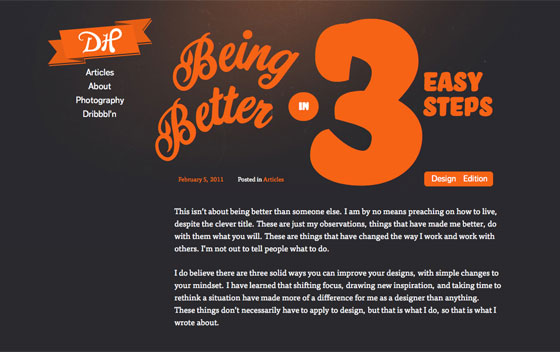 Dan Higbie's site also features FF Dagny and FF Tisa. Equally handsome is his latest post which sports Corner Store and Bello in an inspiring masthead. The curved baseline lends a bit of realism to Corner Store's hand-painted style, courtesy Lettering.js and some carefully-applied CSS rotate transforms.
That's all for this week! As always, share sites that you like in the comments.