Sites we like: OrangeYouGlad, Parliament, and TypeCon2011
This week's Sites we like features design studios from both Brooklyn and Portland, and a meeting of the world's best typographic minds in New Orleans.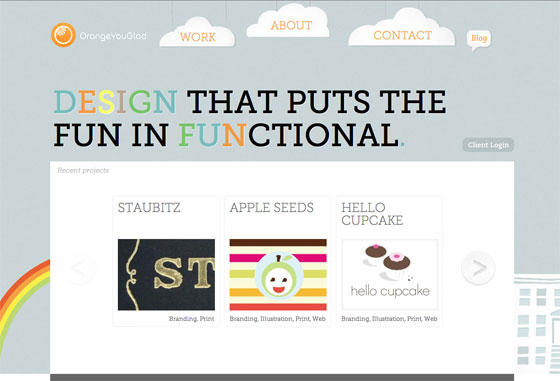 OrangeYouGlad hails from Brooklyn and offers print, branding, and web design and development services. Their cheerful site features your favorite internet memes — rainbows and cats — with a whimsical but classy color palette. Playful headlines and navigation are both set in all caps Museo Slab, which lends both fun and earnestness to the site. Be sure to hover over the clouds for some delightful animations.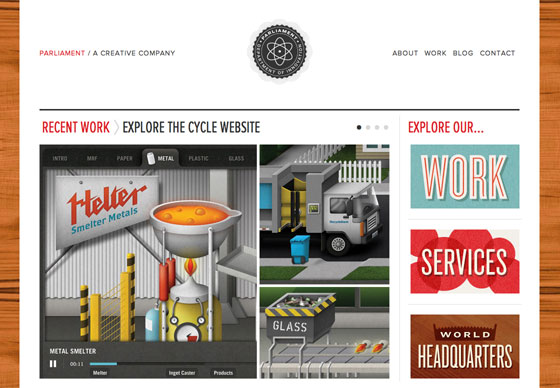 In Portland, Parliament provides memorable print, retail, and online creative services. Colorful photography is complemented by Proxima Nova and FF Tisa. Proxima Nova Extra Condensed is ideally suited to headlines, and looks especially smart when set in all caps. FF Tisa's casual style and large x-height pair nicely with Proxima Nova's geometric and open shape.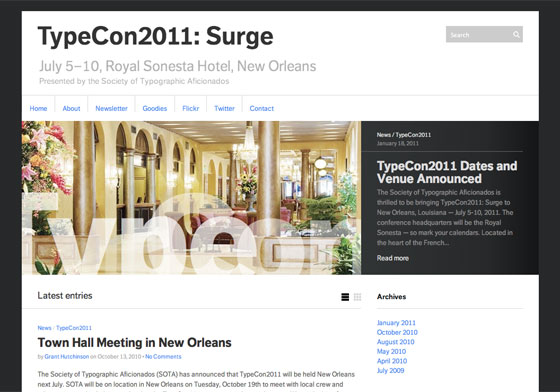 Finally, in New Orleans, TypeCon2011 will bring typographic aficionados from the world over for a week of typography-inspired discussion. FF Dagny once again shows off its versatility, serving expertly in major headings as well as tiny footer text, and everything in between. A quick style-switcher trades the standard blog layout for a grid, handy for scanning the latest announcements.
That's all for this week; share sites that you like in the comments!