Sites we like: Creative Mornings, Megamagro, and Should I Work for Free?
We're back with more Sites we like, this time featuring three sites for designers.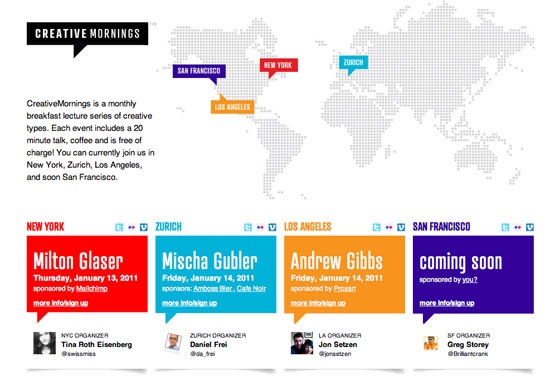 Creative Mornings is a monthly breakfast lecture series of creative types, founded by swissmiss. Atrament's condensed shape makes it perfect for headline text, while its rounded terminals — paired with the vibrant color palette — create an inviting, affable design.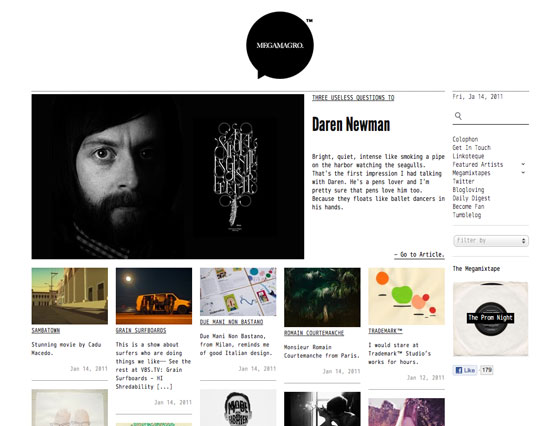 Megamagro brings your daily dose of visual rock and roll with League Gothic and M+ 1m. M+ 1m is both readable and attractive in short passages of text — a nice demonstration of how to put a monospaced font to good use.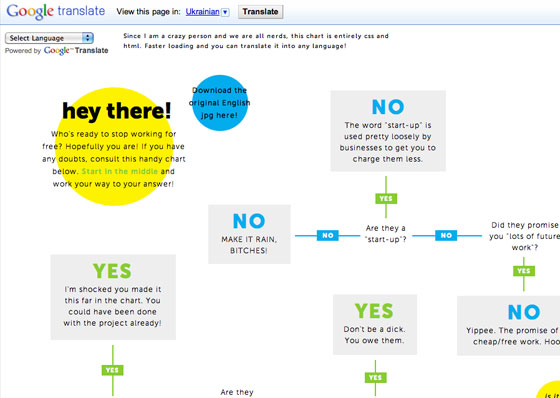 And Jessica Hische is back, this time offering important advice for designers with Should I Work for Free? featuring Museo Sans. A built-in Google translator allows you to translate the page to nearly any language — instantly — taking advantage of the fact that the site is built entirely with HTML and CSS.
That's all for this week; as always, share sites that you like in the comments.