Sites we like: The Web Font Awards Finalists
The Web Font Awards finalists were selected yesterday at the Future of Web Design conference. The sites are, as expected, supremely talented examples of web typography. But we're especially proud that all of the finalists trust Typekit to deliver their fonts to the web.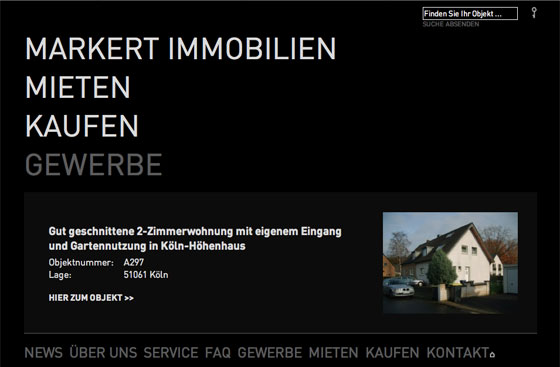 Markert Immobilien is a German real estate website, sporting a classy black design with FF DIN. FF DIN is especially nice when set large and in all caps, as this site capably demonstrates.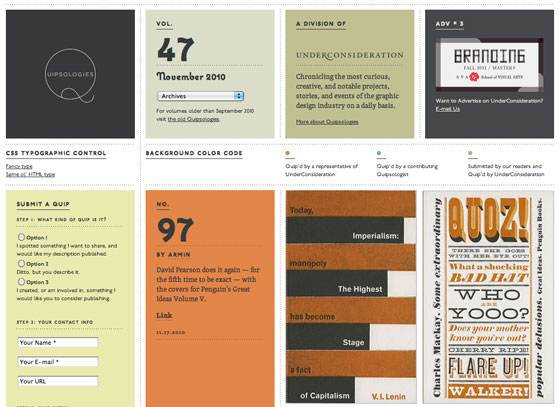 Quipsologies chronicles curious and notable events in the design industry. Three different fonts coalesce into a uniquely interesting design: Skolar serves as body text; P22 Underground adorns headings (in the Petite Caps) and tiny sidebar text; while Coquette provides the whimsical numbers for each post. The combination is irresistible.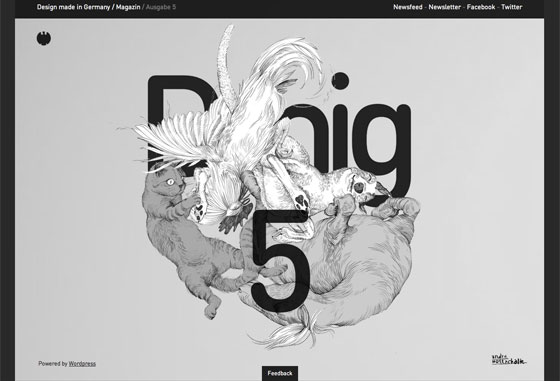 And the winner is: Design made in Germany, previously featured in Sites we like for its excellent use of FF DIN Round and spectacular illustrations. If you've already seen it, visit again and take a moment to resize the browser window. The responsive layout shows the designers' commitment to the details.
Head on over to the Web Font Awards gallery to see all the entries.