Featured partner: Webvanta
Webvanta is a hosted service that enables designers and agencies to quickly build database-driven web sites without programming. Starting today, most of Webvanta's themes come with Typekit preinstalled.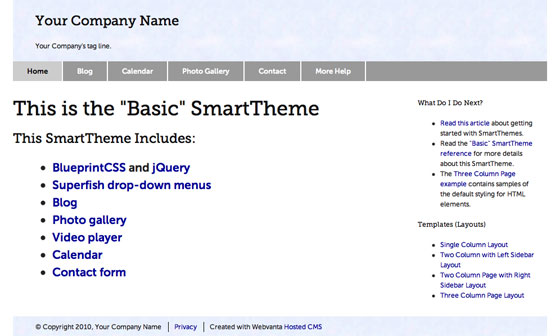 The Basic SmartTheme from Webvanta, with Museo Slab and Museo Sans from Typekit
Each of Webvanta's themes is intended as a starting point for your own design; with Typekit all ready to go, it couldn't be any easier to get up and running. Want to use fonts that don't come preinstalled? No problem — just create a Typekit account and you can hook it up to your Webvanta site in minutes. Head on over and get started on your own site today.