Featured partner: About.me
About.me provides its users with a custom splash page and personal analytics dashboard. Users can customize their profile with their own photo and colors — and they can choose from a number of fonts, served via Typekit. We worked closely with About.me to integrate Typekit, and the result is wonderfully easy to use: just point and click using the built-in font menu, and we do all the rest.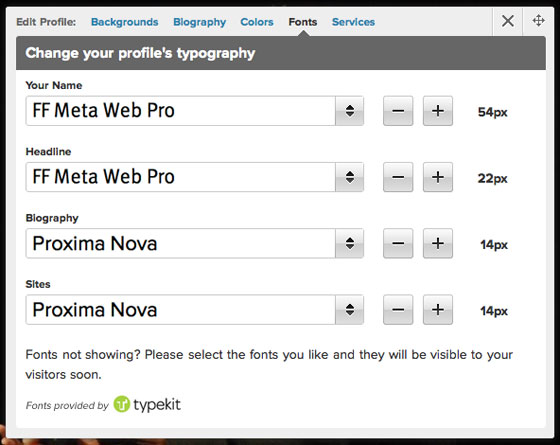 The built-in font menu makes adding fonts to your splash page quick and easy.
The result: each about.me page is uniquely compelling, while remaining clear and effective.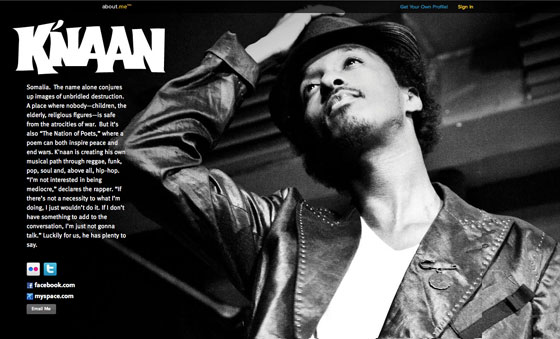 K'naan's about.me profile.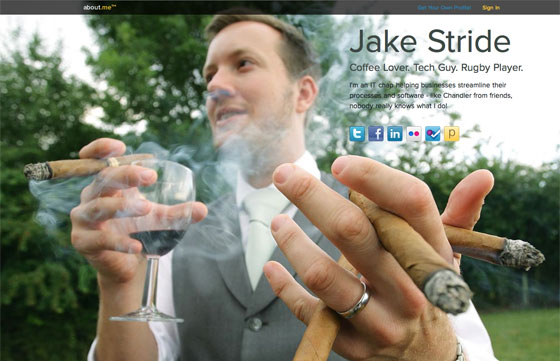 Jake Stride's about.me profile.
About.me is still in private beta, but you can sign up to reserve your username now. Get to it!