Featured Site: Adobe
Adobe's products and fonts are an integral part of nearly every designer's day, but you've never before seen their classic fonts in use on their very own website. Until this week, that is. Welcome to the new Adobe.com, featuring Myriad Pro: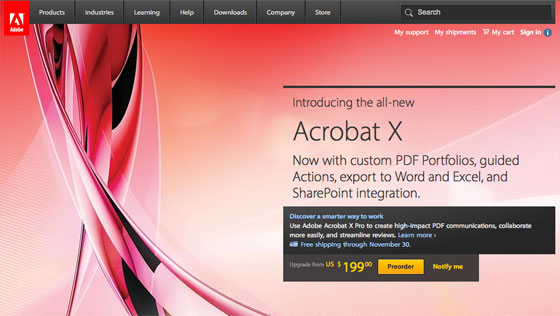 Myriad's humanistic curves and open shapes lend a warm, inviting air; more importantly, with Typekit, Adobe is finally able to use their own fonts on the web, showcasing their commitment to excellent typography and unifying their on- and offline presence.
We're continuing to work closely with Adobe to bring more of their outstanding fonts to the web, so stay tuned!