Featured Site: City's Best from AOL
This week, AOL launched City's Best, a guide to the best local food and entertainment in 25 major US cities. The simple, flexible template features Museo Sans for headlines, plus a unique title font for each city, all served with Typekit.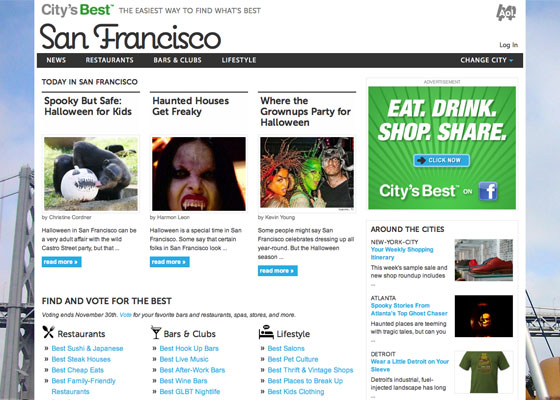 San Francisco shows off its curves with Pauline.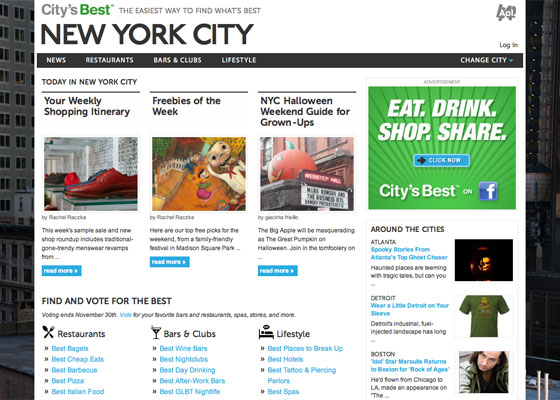 New York City gets a bit of London style with P22 Underground.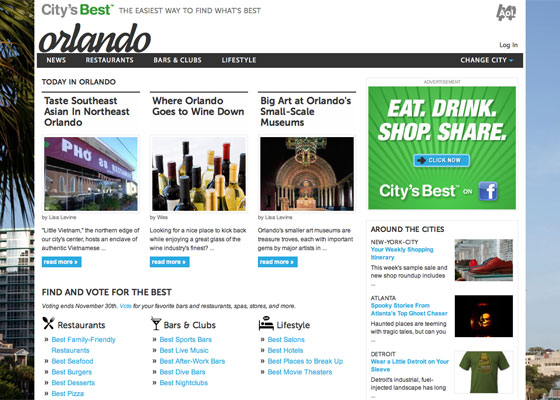 Orlando goes casual with FF Masala Script.
Photos from each city complete the custom look. Head on over and vote for your city's best today!