New releases from FontShop licensed for use on Typekit


Earlier this year we announced that you can buy fonts at FontShop and host them on Typekit. Now, there's a brand new batch of Web FontFonts available — including some enduring favorites like FF DIN Round, FF Olsen, FF Scala and Scala Sans, and FF Unit and Unit Slab, as well as additional weights of typefaces on Typekit that you already love, like FF Tisa. All fine-tuned for web use and available for direct purchase.
When you purchase a one-time web license for any of these type families or individual typefaces at FontShop, you'll receive a link to activate them on Typekit for no additional cost. Then, you use them just as you would a font from our subscription library. You can even mix Web FontFonts in the same kits as Typekit library fonts. They're linked through the same line of code you've already added to your site, and they'll benefit from all of the browser support and automatic upgrades you've come to expect from Typekit.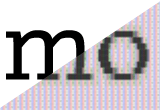 Web FontFonts are some of the best screen typefaces Typekit offers, because FontShop pays special attention to the fonts' outlines and hinting. They look great in any browser, on any operating system, on every device. Plus, many Web FontFonts are full, versatile families with many weights and styles. This is especially helpful, for instance, when you're honing the weight of a headline at a particular size.
Go check them out! As an added bonus, FontShop is offering a 30% discount on all of these fonts if you buy both the desktop and web versions — but only until July 15. It's a great time to add to your library.
We hope you enjoy designing with these fantastic new Web FontFonts and hosting them on Typekit.