Fonts from two Japanese foundries added to Typekit
We're delighted to introduce two of our newest foundry partners, both based in Japan. Welcome Skill Information"S" and Kinuta Font Factory!
There are eleven new fonts in the library now from these two foundry partners.
Kinuta has been producing fonts for nearly twenty years, and we're pleased to add three of these typefaces to our library.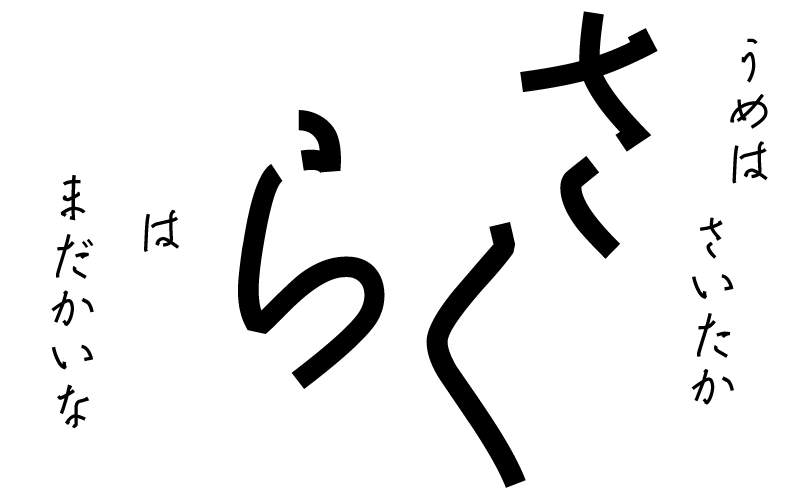 Among these is Iroha 32 Sakura Kana, a fresh take on the Gothic style that is commonly used in signage around Japan. Our Kinuta contact refers to this one as a new alternative for anyone needing to set Kana text in the Gothic style. Give it a try and let us know what you think.
Known for its focus on software development, particularly for the health services industry, Skill Information"S" found itself in the font business through a collaboration with Techno Advance Co, Ltd, in 2007.

We are adding eight of their fonts to the library, including
TA-Kai
. Designed by Shintaro Ajioka, TA Kai is the result of Ajioka's experience in logotype design in traditional calligraphic styles. The typeface exhibits a thoughtful balance between the straight, linear stroke formation and an overall sense of softness.
All the new fonts from both foundries are available in our subscription library. Sync them to add them to the font menus in your design applications, or add them to a kit to use them on the web. Enjoy!